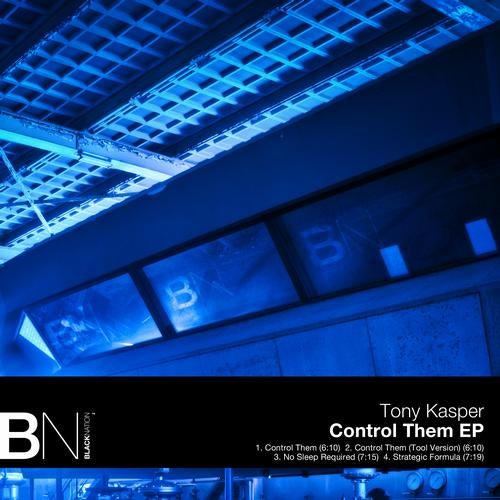 Drones over Tehran, black ops, wikitweaks Feel the familiar leash?

Meanwhile, the Madison Menace captures a nervous world on loop from behind the Black curtain with his second EP, "Control Them." Black: the absence of light. The floods dim at stage left, but Mayans refuse to relent. Lock-step kicks and a spectral bassline spy over your shoulder, star wars spin in indifferent orbit, glowing green ascii asks: "would you like to play a game"?

Control. An epoch streaming through indifferent speaker stacks. Ronnie Raygun, resurrected as the brit Max Headroom, reads from a dot-matrix spool. Did he just say what I thought he said? "Always, always -- things are down to how you Kontrol Them."

On the flip, "No Sleep Required" and "Strategic Formula" channel early Plus 8/Circuit Breaker with a percussive assault and half-bar loops built for big rooms. Bonus beats placate proletariat bread lines scratching platters on the stripped-down "Control Them (tools version)."

You thought The Wall fell. But a new hemisphere echoes - bitte kommen Sie jetzt mit mir... Just because you're paranoid, don't mean we're not after you. Black Nation: heating up a cold war near you.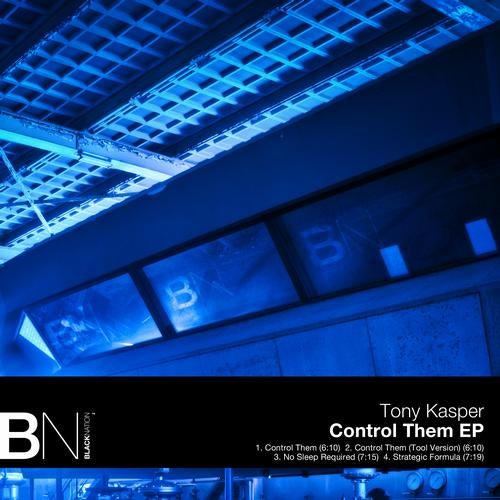 Release
Control Them EP