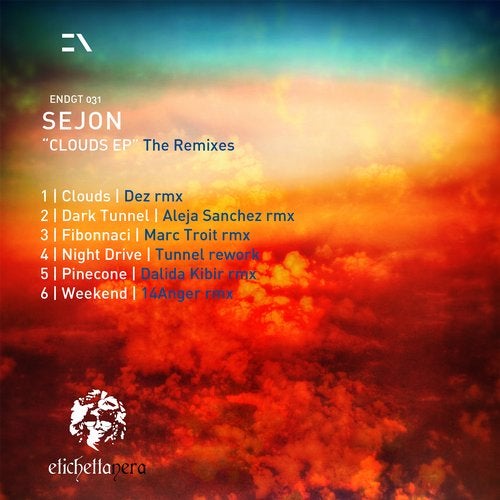 Following the well appreciated Clouds Ep by Sejon released last december, we ask to some of our friends to remix all the tracks.
The result is amazing. Remixes by : Dez, Aleja Sanchez, Marc Troit, Tunnel, Dalida Kibir and 14Anger


Early support by : Angel Molina, Positive Merge, Roberto Figus, Maurizio Vitiello, Joseph Capriati, Marc Troit, Jorge Savoretti, Unam Zetineb, Greg Gow, Electric Indigo, M.R.E.U.X., Victor Martinez, Dez, Chance McDermott, Richie Hawtin, TheZone.it, Tunnel, Patrick Bateman, Ness, differentgrooves.com, Sejon, Dalida Kibir, Marco Carola, G-Man, Dj Ralf, Drumcell, Adriana Lopez, Quail, Plural, Ideal Flow, Roberta Onirika, Matt Saderlan, Flashmob, Elesbaan Munoz, Roberto, Andreas Zead, Dr. Motte, Steve Lawler, Bastian Schuster...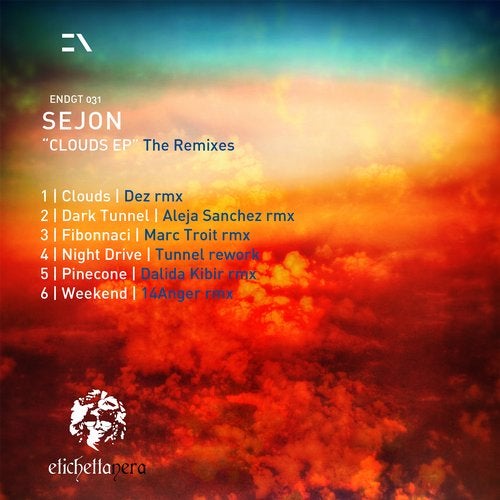 Release
Clouds Ep The Remixes