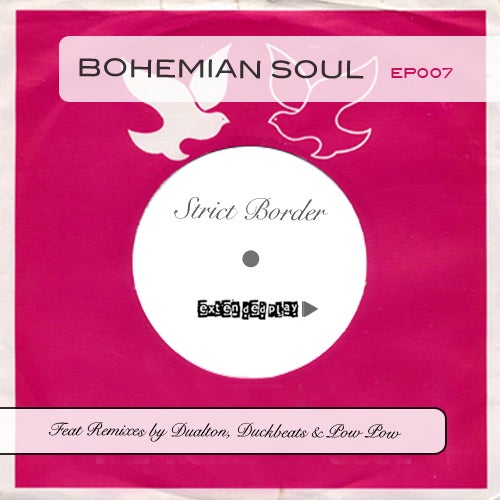 Keeping the pressure on like a Brazilian midfielder, we follow Bubba's monumental 'Drugs, Thugs & Hugs' with another sureshot, this time from Strict Border.

These two Canadians construct their acclaimed cuts long distance, between Toronto & Tehran, their powerful, precise productions have attracted attention from a host of key players, labels and media - The boys have a great website you can check out for more info - http://www.strictborder.com

'Bohemian Soul' fitted the Extended Play ethos like a glove, a formidable groove is punctuated by an irresistible vocal hook and all manner of sonic sorcery which combine to form a perfect Summer groove.

As always, we've winched in some seriously heavyweight remixers, first up German duo Dualton extract the ethnic musk of the original and concoct an altogether headier potion. Its easy (for us at least) to imagine this panelling out of the multiplex speakers during the Voodoo heart removing scene in Indiana Jones.

Label co-conspirator Duckbeats mines his vast racks of wax for some Acid House inspiration on his 'Wildfoot Workout'. Flagrantly using the bare bones of the original track and laying down a vintage DJ Pierre style cut, rewired for modern dancefloor use... why not?

Finally we drafted in our Antipodean compadres POW! POW!, who have been sneaking out a handful of incredible productions this past year or so, their Empire of the Sun rework in particular is, without a shred of hyperbole, genius.

They have constructed a pared down frugger, complete with a gloriously raucous short-looped finalé, which will rattle the cones of even the sturdiest speakers.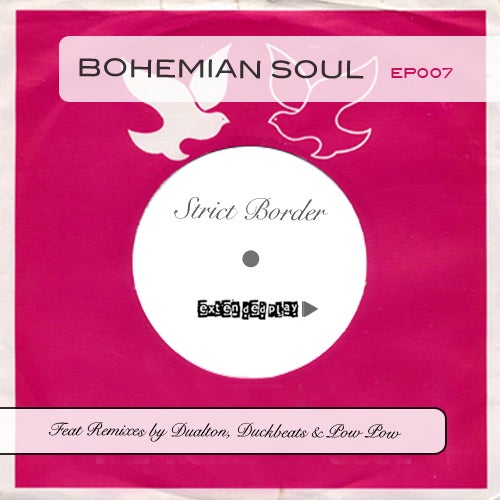 Release
Bohemian Soul