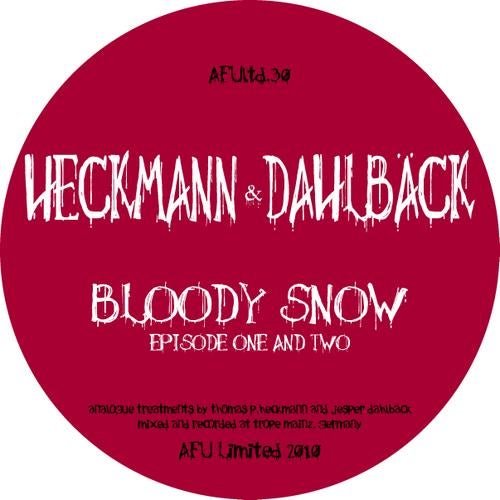 Release Date

2010-12-06

Label

AFU Limited

Catalog

AFULTD30
Thomas P. Heckmann and Jesper Dahlbäck locked themselves in for two days in the Trope Studio, surrounded by knobs, patch-cables, modular synthesizers and crazy toys, for some decent analogue madness ! No boundaries were accepted and over the edge experimentation and fun were the main manifest of the sessions !This is the first release of many more to come and includes already two more than great peak time gems, already tested to very big success at the clubs around the globe !Reducing the instrumentation to the max and using absolutely no computers in the process, this recalls the main idea and revolutionary aspects that Techno was all about !We hope you enjoy these tracks as much as we do and stay tuned for more to come J Feedback:
Support by Adam Beyer, Joel Mull, Paco Osuna, M.A.N.D.Y.,

Popof: great ep, love it !

Mateo Murphy: Yes! REAL TECHNO!

Martin Landsky: wicked mind twisting techno for these special loco moments....

John Selway: cold blooded, knife-twisting.

Jussi Pekka Parikka: Full on dudes!!! ..what ever that means, cool rave for the floors!

Alexi Delano: Yes!

Thomas Schumacher: Will test Ep One

Stephan Bodzin: the good early morinin stuff!!! :-)

Len Faki: both episodes are sick tunes...just as we love it :)

Matt Walsh: Enough here to satisfy the kids and the grown ups, both tracks draw the line perfectly... plenty of plays from me coming!

Alex Bau: oh my god, poor druggies on the floor :-) episode one is my pick!

Dub Dummies: This is from OUTERSPACE!!! thanks for this incredible release :)

Excess Agency, Raphael Dincsoy,Partysan: wicked !

Tomas Andersson: sounds good as it should.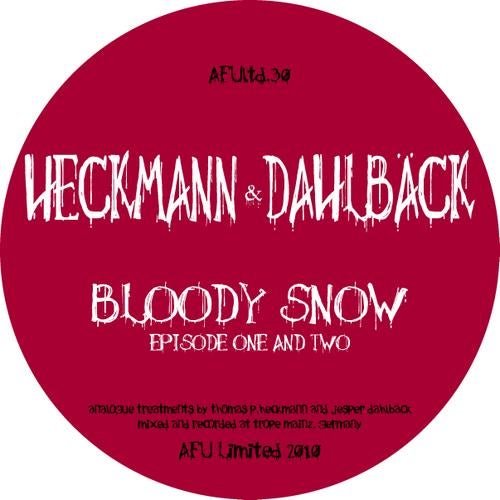 Release
Bloody Snow
Release Date

2010-12-06

Label

AFU Limited

Catalog

AFULTD30