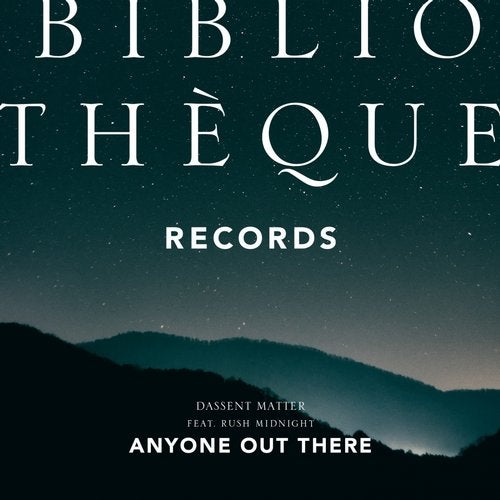 Dassent Matter is back on BIBLIOTHEQUE with his stylish, discerning house sound with "Anyone Out there." Highly atmospheric and densely layered, the track sees spine-tingling keys, grumbling bass and emotive vocals combining to devastating effect.
Heavy 4/4s pound right from the start of the track, but they are balanced to perfection by eerie synth stabs, distant, jangling melodies and an increasing sense of tension. As low, warbling bass and dub-like lines come into the mix; the track is slowly burning away with potent momentum. Classic vocals inject soul and emotion as the talented producer skilfully manages to let the track simmer away with intensity without letting it spill over into uncontrolled mayhem.
The Alternative mix has a darker, harder aesthetic. Tapping into a spacious, but tough industrial sound, this mix retains the spine-tingling synths but ramps up the power and tempo to frenetic techno explosion.
Nick Harvin's remix takes us into groovier, dubby territory. Losing itself in cylindrical, heady grooves and swirling electronics, this remix wraps around itself and spins back out in fantastic and energetic fashion.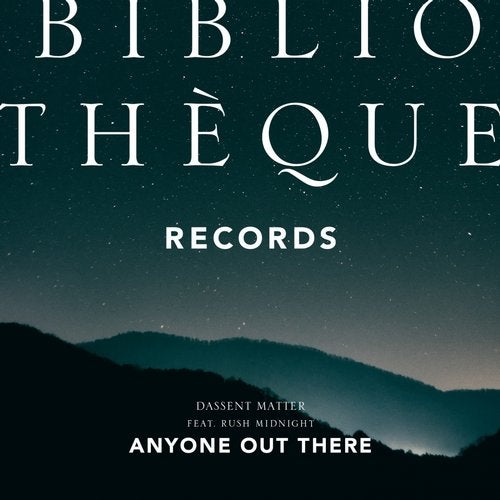 Release
Anyone out There