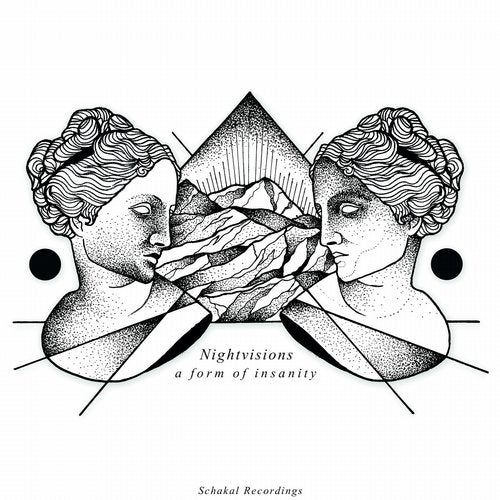 Berlin based duo Nightvisions return with their second release on the intimate imprint Schakal Recordings. After debuting the Twin Peaks EP in 2016 they now present the follow-up EP made for the early mornings of a misty festival stage.

The title track 'A Form Of Insanity' starts out with a haunting soundscape and progresses with a drifting lead line. Accompanied by an ongoing percussion groove the atmosphere unfolds and a vocal line of Alan Watts emerges. Distorted horns and energetic melodies follow and carve themselves through the composition.

The second track 'Into The Woods" is an energetic yet atmospheric journey through a dark and obscure forrest.

AntiAlias' remix of 'A Form Of Insanity' combines the jungle percussions with a gloomy bassline. Distant howling and reduced vocal abstracts are followed by a distored lead line and proceed into a dark and stomping groove.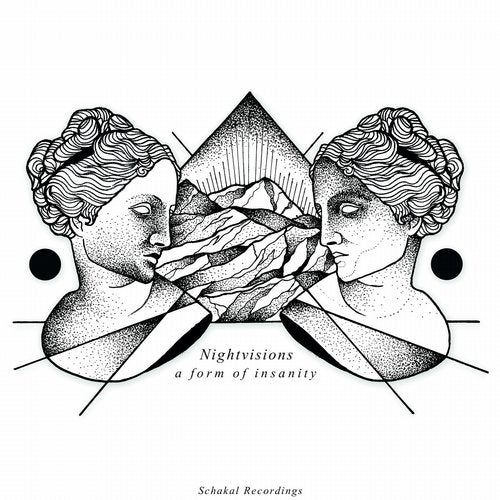 Release
A Form Of Insanity