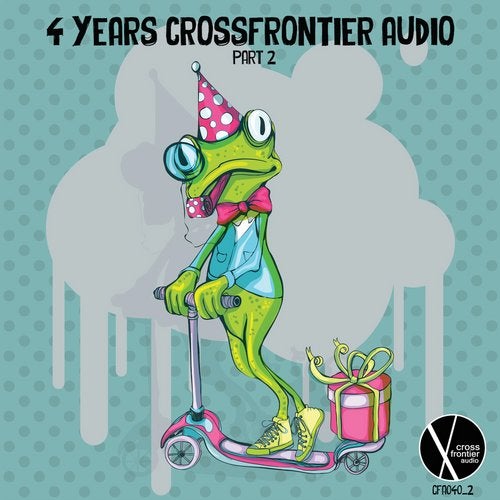 The time has come to blow out another candle on the cake, this time around Crossfrontier Audio is turning 4 years old... and we're keeping up steam to blow out more! Customary with every birthday bash we throw, this year we've doubled up with a label showcase at Amsterdam Dance Event, and a 2-part special release celebrating four years of your favourite Berlin based label.

Through the many moments that have made our label, this year has been no different for pushing our sound passionately across the World's dance-floors, festivals and beyond. Over the last 12 months we've had 12 releases, including EPs from key artists MUUI and Yoram, we've had Jonas Saalbach and THe WHite SHadow blow everyone out of the park with killer releases, Amentia and Foreign Guest gave us remarkable debuts, MUUI and Marc Poppcke gave us their long-awaited debut albums, and if that wasn't enough, we teamed up with some of the best in the game to give you some deadly remixes from the likes of Einmusik, Solee, Los Suruba and Rashid Ajami - what a year!

You'd think with turning 4, it'd be easy to sit back and enjoy the ride? Yet Crossfrontier Audio won't stop, we're gearing up for another year and we're gunning for our 50th release too! The next of which is a mix of label favourites and exciting new artists who feature on our 2-part 4 Years of Crossfrontier Audio, due for release mid of October - stay in the mix as you will not be disappointed, with a nod to the past and a look to the future, we certainly have a few surprises for you.

Lastly, we'd like to thank everyone involved with us over the last 4 years thus far, be it an avid listener, a DJ playing out our signature sound, or one of the many creative artists we work with - it's you who we do it for, and we'll continue crossing frontiers.
With plenty more in store, see you on the floor - Crossfrontier Audio.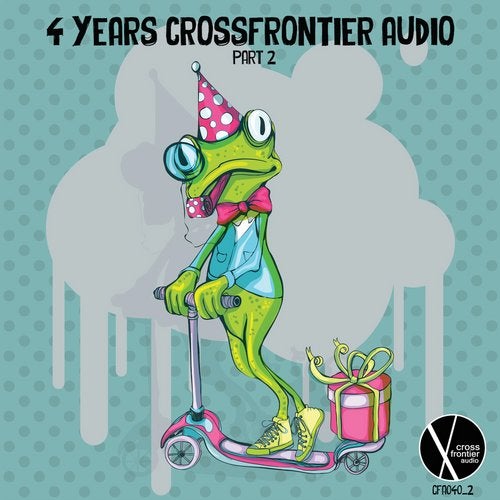 Release
4 Years Crossfrontier Audio (Part 2)