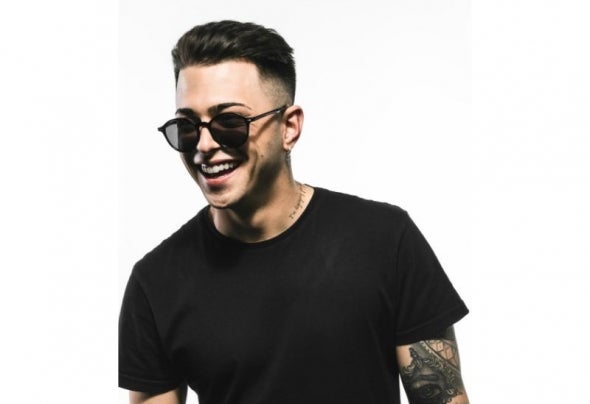 Jorge Favela nacido en Teruel España, ancado actualmente en Valencia . En el apartado de producción destaca y llama la atención por su corto periodo de tiempo sacando tracks a la venta y la cantidad de support de artistas que ha conseguido . Ha entrado en el TOP 100 de Minimal/Deep varias veces, los tracks que más han destacado son Eternal Night y No More Games con un remix incluido de Stefano Parenti consiguiendo entrar los dos tracks del EP en el Top 100, con su primer EP en solitario editado en el sello de Jaime Soeiro "Techaway Records" . Grandes artistas internacionales y nacionales pinchan y apoyan su música alrededor de todo el mundo como el dúo Neverdogs tocando varias veces Eternal Night haciéndolo un hit en todas sus sesiones durante varios meses también Stefano Noferini, Wade , Waff , Jaime Soeiro, Omar Svenson, Irregular Live o David Cabeza C.E.O de Wateke Club apoyan y pinchan la música del joven Favela . Sellos Discográcos : 
Techaway Records, Recreo Music, No Religion, Creepy Label ENGLISH : 
Jorge Favela born in Teruel Spain, currently based in Valencia. In the production section, it stands out and draws attention for its short period of time taking out tracks for sale and the amount of support it has achieved. He has entered the Top 100 of Minimal / Deep several times, the most outstanding tracks are Eternal Night and No More Games with an included remix of Stefano Parenti getting the two tracks of the EP into the Top 100, with his rst EP in lonely . Great international and national artists punctuate and support their music around the world like the Neverdogs duo playing Eternal Night several times making it a hit in all their sessions for several months also Stefano Noferini, Wade, Waff, Jaime Soeiro, Omar Svenson, Irregular Live o David Cabeza CEO of WatekeClub support and play the music of Favela. Labels: Techaway Records,Recreo Music, No religion, Creepy label ...