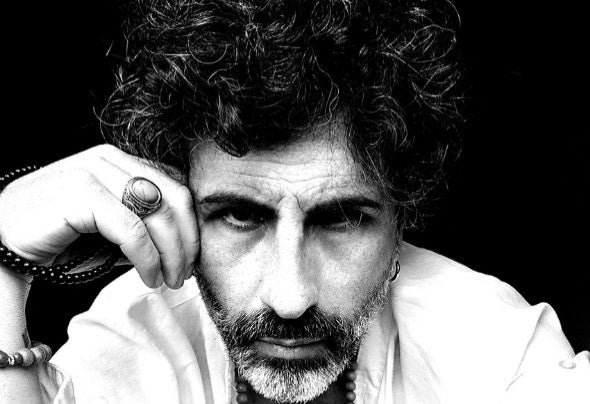 Characterized since childhood by a strong interest in music in all its genres and facets, Indiano approaches the console at the end of the 80's starting his career in private parties until, in the early 90s, he obtain his first contracted as a resident DJ in one of the major clubs of his city, the "Caesar Palace". In this first phase he proposes in his DJ sets a musical selection that goes from dance to acid house. The mid-90s marks a turning point. Indian approaches Progressive whose melodic sounds find a new source of expression never experienced with dance music. He began to propose original live sets characterized by melodic sounds and innovative rhythms.
The originality of his work begins with an intense period of collaborations with clubs, organized movements, radio, during which he has the opportunity to divide the console with the most important DJs of the Techno-Progressive scene of that period. In 1996 he also started his activity as a producer with CRYPTIN Ep, a Techno production with Dark influences produced by Trance Traxx - Milan. In 2006 he took part in the national contest organized by Notte Insonne and Trend Discotec and won in the new Italian talent category. The jury rewards him for his technique and originality.
Today he is DJs in the Groovelab (Radio Gamma (Puglia / Italy), Befunk Radio (Fuerteventura Canaries / Spain) and Rebel House Radio (United States) programs. He works as a producer and remixer for labels such as Arteria Music label, Fierce Animals Recordings, Archon Records, Marktek Records, Bach Music, Rebel House Ocial, Klinik Room Recordings.
Tireless researcher and experimenter Indiano offers in his live sets a selection that captures more genres like the Deep House, the Afro House, the Melodic House & Techno all characterized by his unmistakable Dark sound.