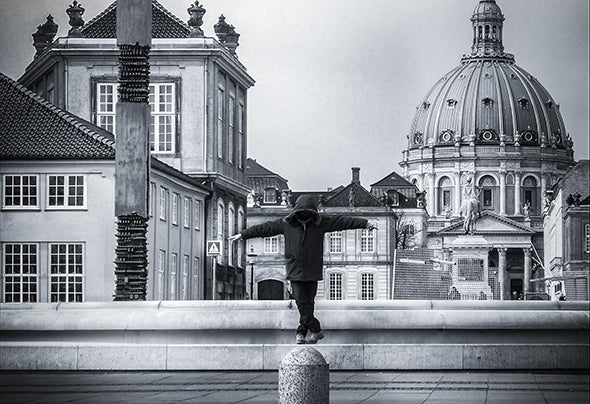 Aris kourkouvelas (Alpha K aka Archy) is a local Dj / Producer in the city of Volos,Greece and his mixing style is Afro House,Deep,Tech,Progressive house and of course Chill out Elements.....

From a very young age various types of music sounded to his ears. His parents from an early age listened to music every day and from then he started to understand and started listening to his personal choices of music, from rock, jazz, reggae , salsa, Latin, pop nearly all except opera! Turning 15 and with the appearance of electronic music which became a passion made him start to deal with djing and without wasting any time he spent a large sum of money to make his own studio to practice as a dj. He has played in many cafés, clubs and beach bars of the city and always wanted to bring other people on the trip of music because he has always thought that music is full emotions and has its own language. He both loves music and wants others to feel the absolute happiness he feels as well.

His philosophy in music is to gradually excite his audience with appealing tunes in order to make them reach their peak with a lot of dancing and feelings which touch love and the beautiful musical journeys.His style is addaptable according to the venue and the audience,he plays for.His intentions are to see his audience enjoy in every way the musical journey which they have started...

Later in life his friendships urged him to get involved in production which was actually a dream of his to be able to demonstrate creativeness through his love for electronic music, then began his own journey in production with the help of a producer friend. In 2016 he made his first production, «my dream" which was released by Retrolounge Records. It even had the honor in its debut to be remixed by a Greek Producer Christos Fourkis who at the end of the year «my dream" was honored in the best way by Traxsource # 14 globally in Afro house music.

He still has a lot to give because his love for music is enormous....

The journey has just begun...