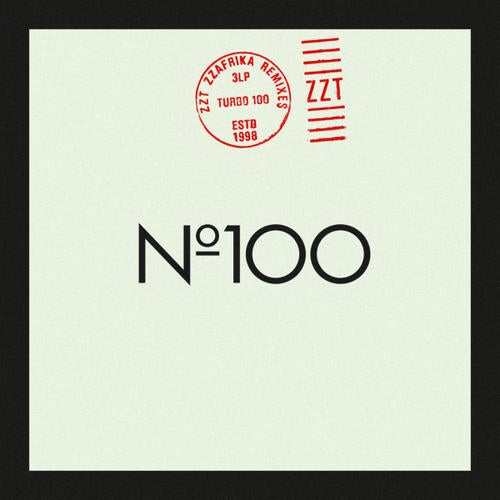 The list of artists who have appeared on Turbo Recordings is staggering by any measure. For an indie dance label to survive 13 years and over 100 releases is a remarkable feat, but for a singles-driven label, the magic has often revolved around the institution of the remix. Turbo A&R have done an extraordinary job of bringing in talent, poaching the most exciting artists of the moment. It makes sense then, for its 100th release, that they would craft a package that highlights this prowess.
 
For anyone who heard it out, ZZafrika was unquestionably one of the biggest records of the year. The renegade dove-child of Tiga and Zombie Nation, ZZT has built up a cult following by virtue of its off-the-rails, wildly eccentric party tracks. They don't do interviews. They don't do remixes. They don't do filler. As the duo puts the finishing touches on their outrageously great debut album, Turbo has decided to settle some unfinished business and follow up the one-sided pro-etched vinyl 12 with a full-blown release, one that would do the track justice and bring it to the wider audience it deserves.
 
For the mega remix-pack we have six cuts:
 
Gesaffelstein, the next big French techno star, white-hot off his new Conspiracy EP, has turned in an absolute god-hammer. The Turbo office has been flooded with requests for advance copies. And weve flooded other peoples offices with straight-up NOs.
 
Julio Bashmore, one of the UKs most promising young producers, turned in what Tiga is calling his favourite song ever, expanding on the delicate Rhodes intro and turning it into a beautifully melodic synth-ballad.
 
Australia's Light Year team up with Turbo-pals Finger Prince to craft an awesome rework. They've kept the riff intact but broadened the breakdowns, beefed up the beats, and dropped in touches of tweaky funk.
 
Plein Soleil, a Krikor and Chloé production alias, chug out another rugged, warm masterpiece. Classy, versatile, stripped-down, highly playable. A major winner.

New Turbo signing Crowdpleaser lends his stoned, easy-going good-time groove. Put it on. Light up your lava bong. Youll start dancing and forget what time it is. After-hours underground house jam, Geneva-style. Dub Mix and Drums Remix available.
 
Tomas Andersson finally returns the favour for Tiga's legendary remix of Washing Up, tightening the core into a festival-jacking techno anthem.
Wait wait...we're still going!!
 
We have 4 more amazing versions as digital exclusives:
 
We won't lie...we wanted a hit. Also, we thought the world needed to get ZZafrojacked, to BE ZZafrojacked. Afrojack delivers the digital only goods to rule Beatport and Beatport alone.

Belgium's Sound of Stereo gets the kids hands up high. These guys are going to get huger sooner or later. Anyone need a breakdown?
 
Proxy protegé Marseille brings the raw ghetto insanity of Russia to the people. It's got more WOOs and bleeps than the rest of the remixes combined. We counted.
 
Finally, Turbo Scottish young guns Clouds rough out a grinding, deep-fried bass-trap belter. It momentarily relents and teases the Rhodes, then it's right back to pitiless face-mashing for these eleven-year-old prodigies.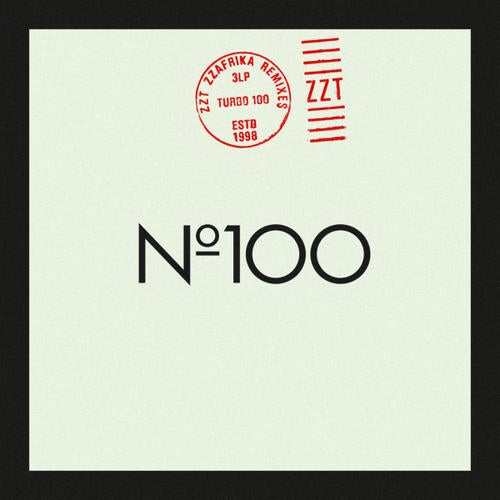 Release
ZZafrika Remixes
ZZT, Julio Bashmore, Crowdpleaser, Plein Soleil, Tomas Andersson, Gesaffelstein, Light Year, The Finger Prince, Clouds, Sound Of Stereo, Marseille, Afrojack

Release Date

2011-05-31

Label

Turbo Recordings

Catalog

TURBO100BP