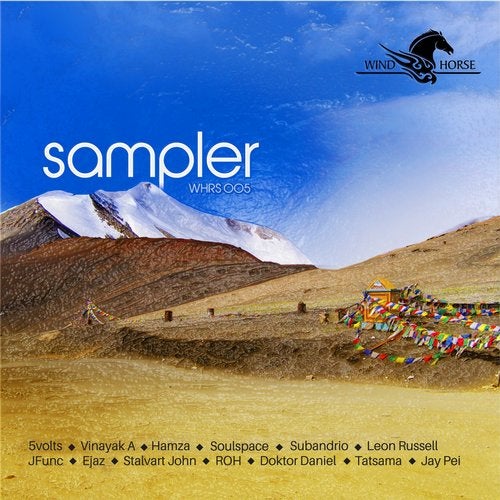 Wind Horse Records has unveiled its latest artist compilation focusing on the emerging talent that orbits around the labels sphere. This latest collection will be no exception as eleven high quality tracks are presented, showcasing the dynamic, well produced electronic sound that this ambitious label excels at.

Contributions from familiar names from previous Wind Horse releases such as Soulspace, Vinayak A, Stalvart John, JFunc, Hamza, and 5volts confidently sit alongside tracks by newer additions to the roster. Jay Pei, Leon Russell, Doktor Daniel, EJAZ, Subandrio, and Tatsama.

The swirling deep house of Jay Pei s Michigan and Tatsama s June Bug accompany techier entries like 5Volts expansive Cemani and EJAZ & Subandrio s Before the Storm, showing the breadth of the sampler. New tracks by recurring Wind Horse artists such as Hamzas spacey and thumping Indigo Activation and Stalwart Johns hypnotic Its Just A Matter Of Time ,join gems from the catalog that may have been overlooked. Vinayak A s Pleading To Be Forgiven and the ROH remix of Soulspace s C est La Vie are two past Wind Horse highlights that certainly deserve a second listen. Glasgow s JFunc appears as one of the only non Indian producers on the compilation with the lush and flowing Ek Sien nSes. Doktor Daniel s funky Prime and Leon Russell s tough Reform round out the sampler two more cool cuts from seasoned Indian DJs, now ready to infiltrate the world.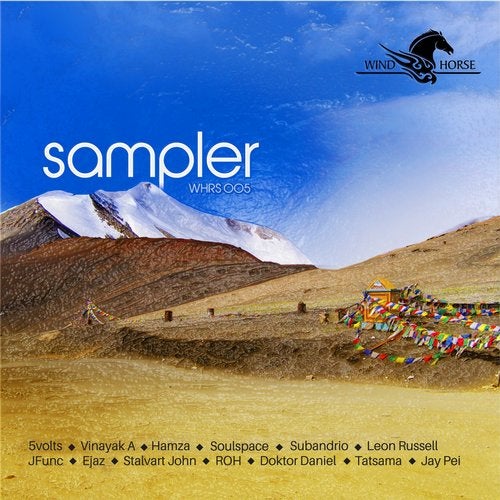 Release
Wind Horse Sampler