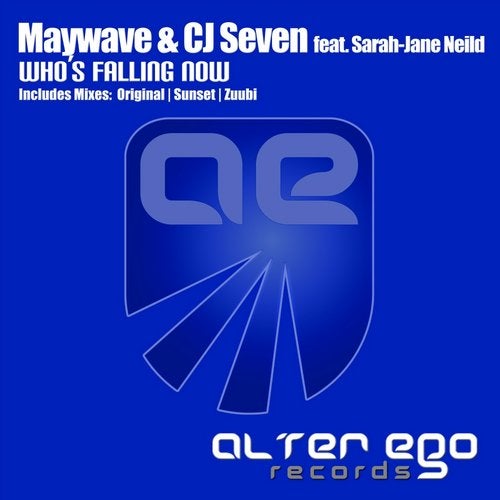 Who's Falling Now takes charge for release 164 on Alter Ego Records as the winter season is about to fall upon us. Alter Ego favourite Maywave teams up with CJ Seven and Sarah-Jane Neild on vocals for delightful outing with some super impressive melodic work and mesmerising energy.

On the flip Sunset is on hand to give Who's Falling Now some extra uplifting treatment and Zuubi is also cracking his knuckles with his on rendition, giving it an edgy progressive workout.

A solid melancholy but uplifting flavour from the trio who pull on the heart strings with the blistering Who's Falling Now. Led by a huge bassline, chunky beats and a catalog of high octane tones. Great work on the buttons yet again from the youngsters who sprinkles their magic in a heartfelt breakdown with Sarah's poignant vocals and a real hair raiser of a top line! Don't miss this one!

Sunset does what he does best and injects some real venom into the proceedings with his no nonsense club mix!

Zuubi rounds things off with his super melodic, bass driven moody progressive mix, making brilliant use of the blueprints from the original!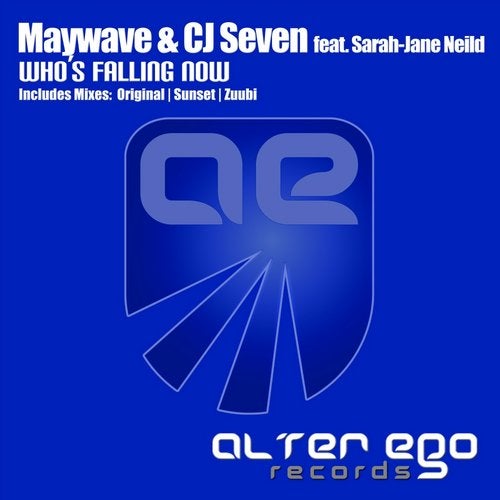 Release
Who's Falling Now