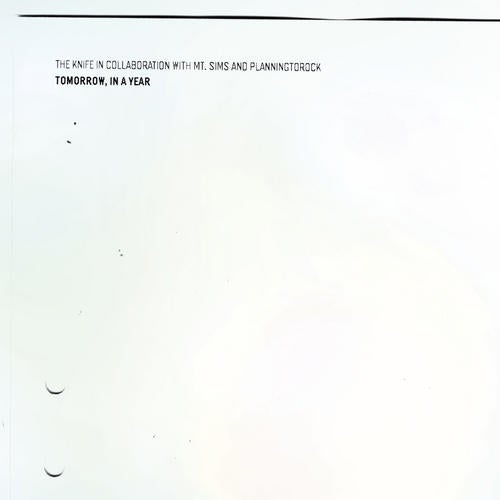 This is the music we made for the opera Tomorrow, in a Year, commissioned by Danish performance group Hotel Pro Forma. The work is based off of Charles Darwin's 'On The Origin Of The Species', his notebooks and other randomly selected Darwin related literature and articles, for example The Selfish Gene and The Blind Watchmaker by Richard Dawkins, Annies Box by Randal Keynes, How to Read Darwin by Mark Ridley, and Emma Darwin: The Inspirational Wife of a Genius by Edna Healy.

This is a studio version of the piece with slight differences and variations from the performed opera. In the current performed version all vocals are sung by mezzo soprano Kristina Wahlin Momme, actress Laerke Winther and pop singer Jonathan Johanson. Originally The Knife were commissioned to make the music, but to try out a more collaborative way of working they invited Mt. Sims and Planningtorock.

Not only to have more fun and interesting process but also to capture the huge width of the theme Darwin and evolution. What we found most interesting about Darwin was his way of describing evolution in a non hierarchical way. Never using the word evolution, he instead chose to write about variation or descent with modification. Another fascinating thing when reading his journals is how necessary it was for him to not only question everything around him, but also himself in order to formulate his theories.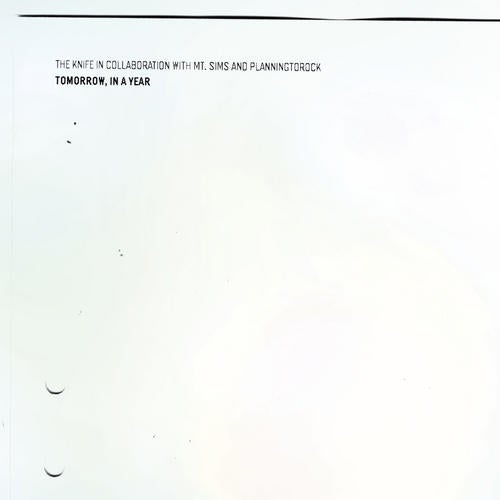 Release
Tomorrow, In A Year