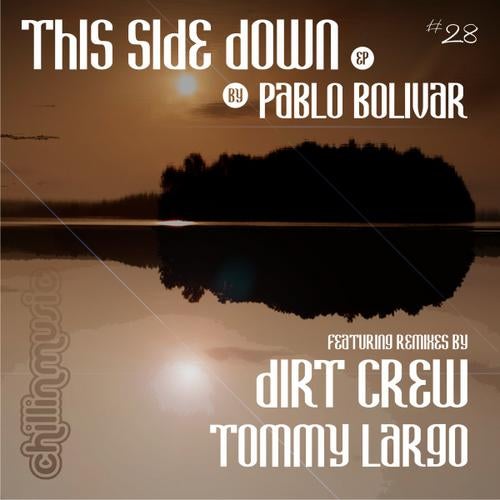 Chillin Music ships a package of enchanting deepness from across the pond with Barcelonas revered Pablo Bolivar This Side Down EP. Joining Pablo on this enticing delivery are fellow European stalwarts, the Dirt Crew and Tommy Largo. The sultans of swank are in full force on Chillins latest must have.

Pablo Bolivar released his first LP Anjanas in 2006 and has been consistently delivering highly-sought after tracks since. With releases on Proton Music, Dpress Industries, Desolat, Regular Label and AvantRoots as a solo artist and ½ of production duo - Pulshar; Pablos alluring style of production has found its way on Peace Divisions Coast2Coast mix on NRK, as well as Danny Howells 2008 Renaissance mix CD. Bolivar sets the tone for the EP with the title track, This Side Down. Hypnotic pads and deftly arranged percussion lace the soundscape creating a seductive affair between breathy male vocals and a bed-rocking bassline. In Pablo continues the essence of melodic moodiness with a more nebulous and energetic offering - Again. He proficiently creates a structure of attenuated tweaks, mesmerizing pads and strings layered over a seductive low-end having you want more and more; again and Again.

Masters of the mood, the Dirt Crew aka James Flavour and Break3000, emerged on the My Best Friend label in 2004 with their break-out release Rock da House which appeared on Oscar Gs Made in Miami mix CD on Star 69. Dirt Crew tracks have also made their way on to such luminous mixes as Mixmag, Toolroom Records and Ministry of Sound; as well as labels Moodmusic, 2020 Vision, Freerange, Anabatic and their own Dirt Crew imprint. Dirt Crews rework of Again jumps off head-bobbing from the first kick and evolves into an erotic call of manipulated elements of Pablos original mix. Again maybe? No, definitely!

With releases on Amenti, Tight Recordings, Tango, Funkfield, Lost My Dog and appearing on various compilations such as House of OM and Fabric 40; pride of the Netherlands Tommy Largo returns to Chillin to drop a 4-on-the-floor bomb with his remix of Again. With subtle percussive exchanges amidst a low-end barrage, Tommy turns in a scorcher close to the original arrangement with a bit more boom for the bigger rooms.

Smack it, flip it, This Side Down - oh nooooo, Chillins gonna do ya! Be on the lookout in the upcoming months for releases featuring J. Boogie, Gavin Herlihy, Ardulan, Tom Flynn, Pezzner and M.in just to drop some names on ya! Chillin in the bag to infinity and beyond!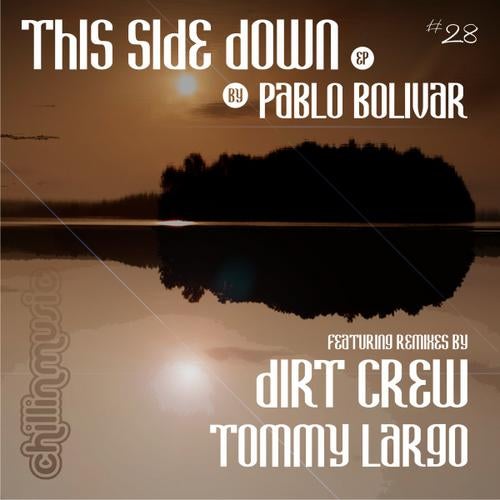 Release
This Side Down EP