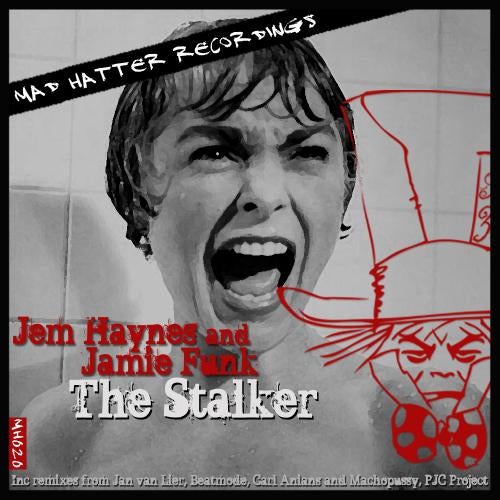 After a summer break touring the US and Ibiza visits, Mad Hatter Recordings head honchos Carl Anians & Beatmode are back to present their next new artist signing...'We Love' Space Ibiza resident Jem Haynes and his studio partner Jamie Funk's 'The Stalker'. Dark, twisted tackle for the club that just keeps the vibe alive...getting people out on the dance floor and keeping them there!!

The original mix is sharp as nails, with it's edgy synth stabs, reverb builds and perfectly placed vocals layered with percussive rhythms. Perfect late night material!! Three top notch renditions accompany the original.

Jan van Lier takes it and whips up a storm of a remix...filthy vocal edits, eerie synth tones and deep bass create total peak time action....deadly!!!

Next up Beatmode, Carl Anians & Machopussy dive deep into a late night affair giving us futuristic effect madness. Truly twisted in it's approach the boys bring us to the edge of reality and back...primal beats, sultry vocal manipulations and a bass line that is sure to make 'em go mad!!

To round off the release perfectly comes the PJC Project (Phil Caine), known for his ability to bring color, texture and mass crowd appeal to his tracks. This remix is an absolute gem..filled with uplifting melodies and jacking percussion...screaming main room tune!!!!!. With recent productions on Carl Cox/Space Ibiza 09 compilation CD's and tons of support from other A-list djs around the globe, PJC Project lands a sweet peace of perfection here.

Mad Hatter Recordings...bringing the the most innovative and dirty techno and tech-house to your ears!!!!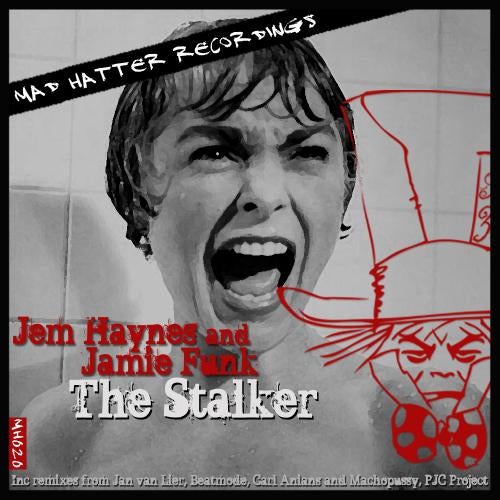 Release
The Stalker