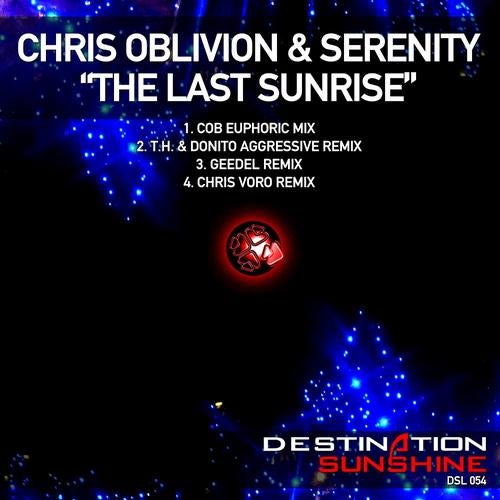 The dynamic duo of Songwriter "Serenity" and producer Chris Oblivion strikes back. A few months before this track debuted on Destination Sunshine record label's compilation "V.A. - Rediscover Trance Vol.2" and since then it's been a joyride!
Airplayed, spun in the clubs, tracklisted on top 10s are some of the action which made us release in a single with many quality remixes.

Firts of all the COB Euphoric mix which is very similar to the COB Dark Mix featured on "Rediscover Trance Vol.2" but with more melody and a catchy club riff.

T.H. & Donito came together once again to deliver a driving trance masterpiece with a more aggressive style, focused right for the peak time trance hour.

Geedel shows again his quality on producing and remixing by literally recreating the track and making it a marvelous progressive house radio and club hit.

Chris Voro shows how multitalented he is by making a remix soaked in chaotic breaks and cinematic atmospheres.

One mix for every taste, on a track that you already love!

Enjoy it!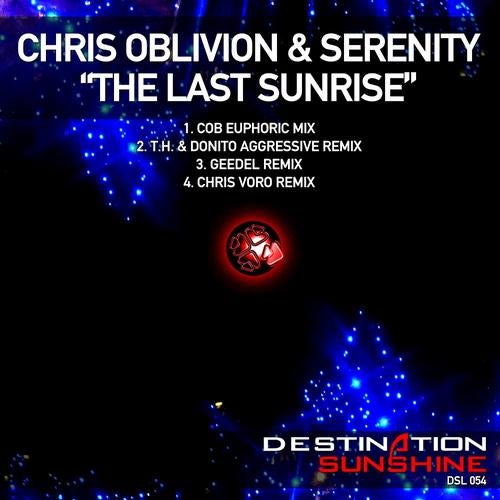 Release
The Last Sunrise