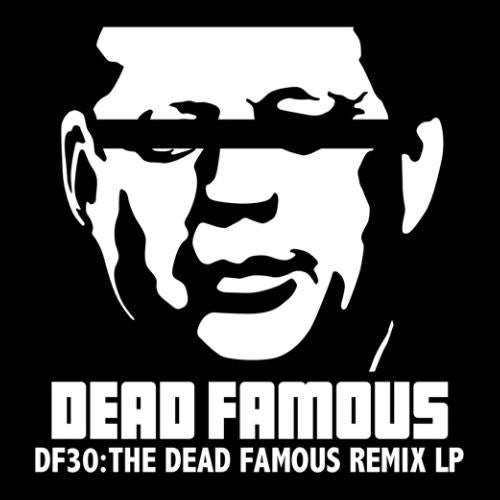 As a celebration of our 30th release, Dead Famous has handpicked some of the best producers out nowadays, who in turn picked their favorite DF tunes to remix. We carefully trolled over whos doing it for us right now, and are happy to say that no one disappointed. First up, we have Kultur & Colombo, who selected Dead Famouss flagship tune, the psy-tech mammoth that is the Robosapiens New World Order. K & C have updated this tune in a big way keeping the original vibe, but turning out an absolutely massive re-working. Paying attention to what other labels are doing, we picked both Anarchy Rice and Perpetual Present from the great Acidphonic to do a pair of remixes for us. Anarchy Rice turned out a particularly throbbing update of Break the Boxs Go Easy. If you like your techy breaks with a techno edge, you will love this. On the other side of the coin, Perpetual Present took the task of remixing label heads the Robosapiens & Break the Boxs Summer Rolls. Opposite Anarchy Rices remix, this tune is pounding psy-inspired breaky techno that has some massive bass and a completely wicked breakbeat interlude ¾ the way in.


Recent signings to Dead Famous, Stephen Cole & Matthew McCurry had the daunting task of taking Hyperions (now Loops of Fury on U&A) timeless Chapel Hill and updating it for a 2010 dancefloor. Creating a massively mental groove, this is probably what was playing in Mugatus head when he said he felt like he was taking crazy pills. Definitely something for 2am when you want to absolutely destroy the minds of your crowd. Pop & Lock label head Myagi turned in a remix of Attack Release vs. the Robosapiens Trip, and the best way I can describe this remix is for you to imagine that Rennie Pilgrem from back in the mid 90s had back alley sex with Giorgio Moroder and then the child was raised in Canada . This remix is chunky, acidy, and above all else, trippy. Myagi has definitely come through for us in spades. Remixing something that will no doubetdly be a classic in the future is never easy. Line of Sight has done just that in his update on Kraymons Papillon Rouge. Turning the original completely on its head and adding a bit of psy influence, we liked this remix so much that weve already pegged him for an original release on Dead Famous later this year. To say that this remix slays is an understatement.


The Robosapiens, fresh off the well received Bodies EP, and remixes for Aux and Lot49 have taken their techno stylings and applied them to Home Alones ode to face melting acid, Get Away From Me. Turning this number into a driving big room affair, the bassline on this beast affirms the belief that techno is coming back in a big way, and why the Sapiens are garnering support from some big places for their work in the genre. Staying with the Robosapiens, Dead Famous mainstay, and all around driving psybreaks master LuQas, had the unenviable task of trying to rework one of the Sapiens biggest tunes Acid Reign. Originally released on the great Sinister Recordings, Acid Reign was one of the tunes that put the Robosapiens on the map. Since Sinisters demise, and all rights reverting back to the original artists, Luke requested this tune, and we thought it a no brainer. This remix is an evil one, and the bassline is just about as massive as massive gets. Theres no shortage of mindbending acid here either.


When Kraymon first heard EKs Exit Enlightenment, he immediately requested the chance to remix it, and done it well he has. Keeping a similar vibe to the original, hes run it through his infamous acid jazz machine, and what has come out is a slab of techy-yet-funky jazzed up acid breakbeat. Its remixes like this that should make the entire breakbeat community squeal with glee that Kraymon is back and in full effect. Last, but definitely not least, newcomer Home Alone chose Break the Boxs Test the Bass as his remix. Now we did a techno remix of this tune on the last remix EP, but what can we say we love this tune, and we love techno remixes of it. Keeping the driving nature of the original, Dino has crafted a peak time remix that has serious amounts of bottom end watch the main break of this tune and expect the person next to you to have permanent bassface when it hits.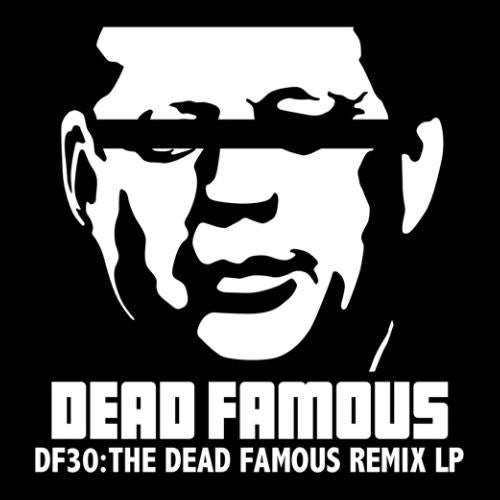 Release
The Dead Famous Remix LP
EK, Robosapiens, Attack Release, Break The Box, Home Alone, Hyperion (Oz), Kraymon, Myagi, Anarchy Rice, Stephen Cole, Matthew McCurry, Line Of Sight, LuQas, Kultur, Colombo, Perpetual Present

Release Date

2010-04-21

Label

Dead Famous Records

Catalog

DF30