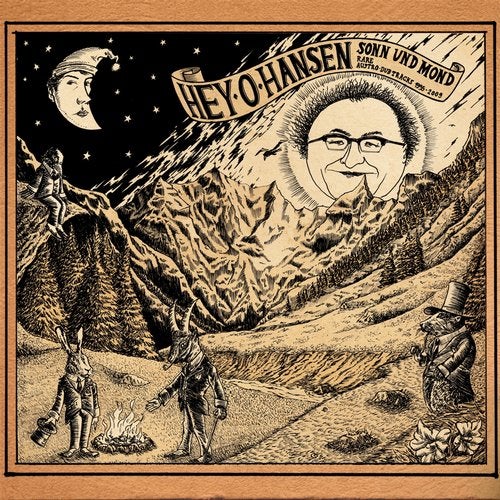 Release Date

2009-06-22

Label

Pingipung

Catalog

PP16
With "Sonn und Mond" Pingipung presents an insight into the archives of the Austrian Dub Act Hey-O-Hansen. "Sonn und Mond" is far more than just a "Best-Of". As the subtitle reveals, this record collects "Rare and Unreleased Austro-Dub Tracks", which are in the first place scarce gems from the last decade's oeuvre of this outstanding duo. Hey-O-Hansen have been famous for their musical output on remote formats such as rare vinyl singles or even on cassette tapes, through their own label heyrec. Following the contribu-tion "Rflu" to the compilation "Pingipung Blows: the Brass", "Sonn und Mond" is the first feature-length cooperation between Pingipung and Hey-O-Hansen.
Why Austro-Dub? Obviously, Helmut Erler and Michael Wolf who are Hey-O-Hansen originally come from Austria. Raised to the off-beats of Tyrolian folk music, then practising offbeats in Ska and Rocksteady bands they eventually moved to Berlin in order to explore samplers and sequencers for their music, alone or as Duo. Soon they had their profes-sional studio, call it the musical instrument of Dub. And they literally carried it on stage for their many gigs.
This is what makes Hey-O-Hansen's tracks so special. Their extraordinary skills and tricks in sound engineering join their detailed, Lo-Fi playfulness which is based on the artistic cross-grainedness of the duo and the fact that they appreciate the openness of a live per-formance as essential for their compositions. Maybe that is why numerous guest musicians appear on this record; for example Dirk von Lowtzow (Vocals), Gordon Odameteys (Per-cussion), Olaf Rupp (Gitarre), and Kazumi (Vocals), just to name a few.
In Hey-O-Hansen's music the deepness of Dub is always combined with the catchiness of a Chanson or the stubborn straightness of a dancefloor track. Although "Sonn und Mond" shows above all the versatility of Hey-O-Hansen by pointing at hidden beauty, this record contains several hits and evergreens such as "J'ai peur" or "Dreams never die".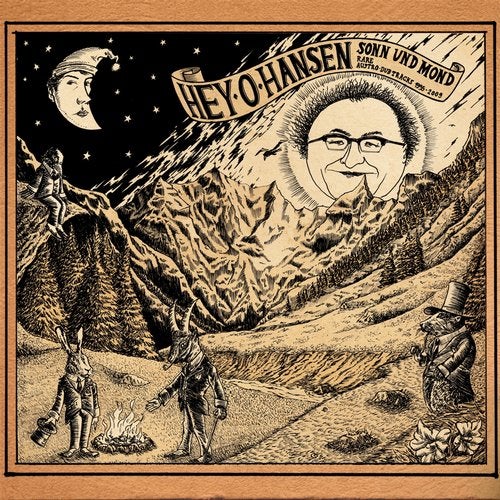 Release
Sonn und Mond (Rare Austro-Dubtracks 1995-2009)
Release Date

2009-06-22

Label

Pingipung

Catalog

PP16