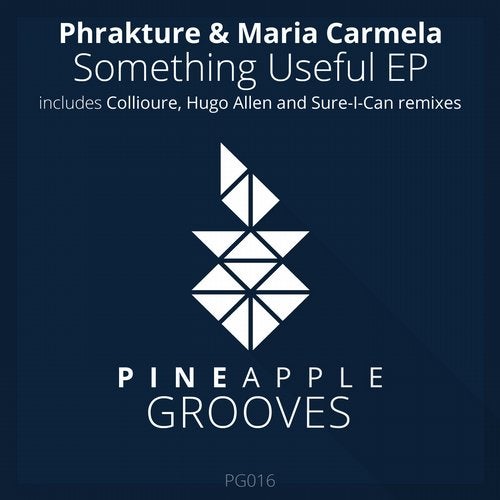 It's a double header for us at Pineapple Digital Music Group as we
simultaneously release, this all Canadian collaboration of Phrakture
and Maria Carmela, 'Something Useful' ep with remixes on both our
flagship label Pineapple Digital and our deep house label, Pineapple Grooves.

Torontonians, Phrakture and Maria Carmela combine their musical talents
to bring you this very complex, brilliant, delightful track.

Something Useful (Original Mix)

Lucky we are to be graced by such a chilled out beauty of a track.
"Something Useful" is the name of this original by Phrakture and Maria
Carmela, and it is a wonderful experience that will soothe the souls
of all who listen.

Something Useful (Collioure Remix)

The remix by Collioure is a cool one. Using breakbeat percussion and
bass, a much more chill and yet upbeat track is what we're gifted with
here. Definitely a great track for the grooves in our lives.

Something Useful (Hugo Allen Remix)

Hugo Allen warps back with the future funk in "Something Useful". A
track with retro style 80s structure and some sound design, making this
one both a new and nostalgic experience to chill upon.

Something Useful (Sure-I-Can Remix)

Sure-I-Can turns up "Something Useful" into a maddeningly chill dish for
all to succumb to the cool vibes, bringing bright chords balanced with
the cool and simple sounds.

We hope you enjoy this groove!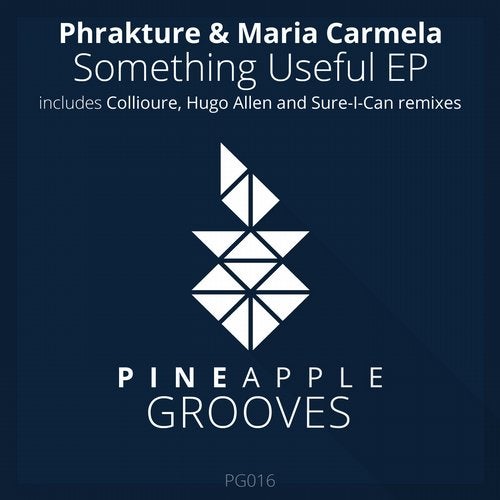 Release
Something Useful