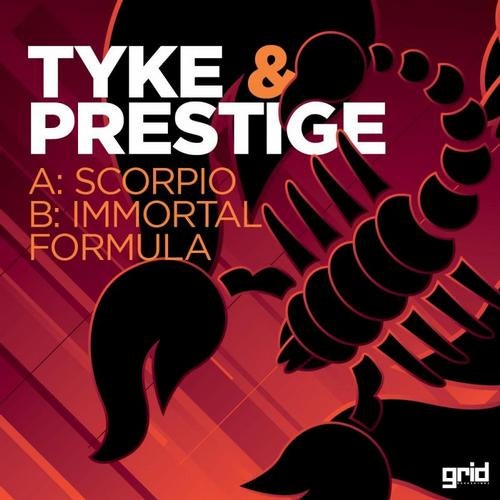 * The deadly combination of two of the hottest new skool producers Tyke & Prestige return with two huge dancefloor smashers.

* â??Scorpioâ?? is a rolling, jungle influenced track, with influences from the early Full Cycle and Dope Dragon catalogue, brought bang up to date with todayâ??s exceptional production standards. â??Immortal Formulaâ?? is twisted bassline madness in full effect - more of an experimental offering, this is one for the serious bass heads!

* Since his solo EP dropped on Grid, Tyke has received plays from right across the scene including spins from Andy C, London Elektricity, Hazard, and Artificial Intelligence amongst others.

* Prestige has been quickly rising through the ranks over the past 12 months, and is fast becoming one of Russiaâ??s most well known D&B names, with an impressive catalogue of d&b smashers already under his belt.

* Plays on radio and in club land already from Grooverider, Crissy Criss, Hazard, Twisted Individual and more!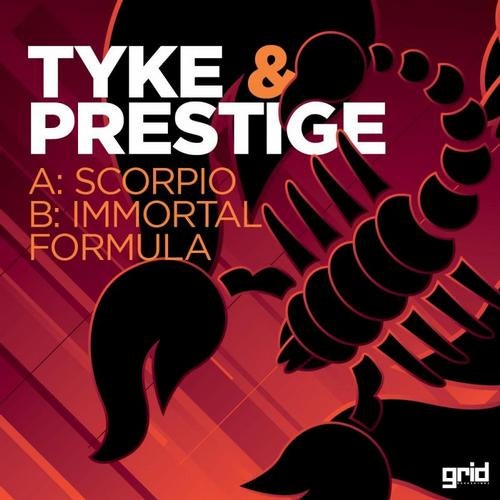 Release
Scorpio