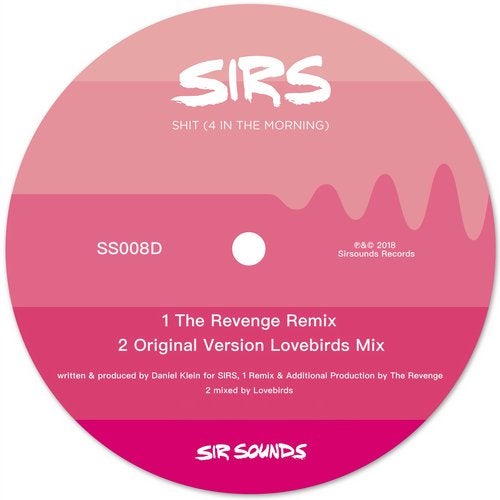 The 2nd Release in 2018 on Sirsounds Records was reserved for SIRS.
Nothing new about their love for vintage sounds and breaks so " 4 in the morning " sounds SIRS and their becoming signature sounds of balearic disco music.
After last year successful Releases like "What a Day" feat. Cinnamon Denise & Manoo Remix and " Check it out (Heritage )with Raiders of the Lost Arp Remix - the Remix lottery directed us this time to non other then Uk´s The Revenge.
The Revenge reduced the original harmonies and created an hypnotic sounding pump-in Remix. Wow - from the beginning to the End a DJ friendly cut and for sure in many playlists over the summer.
The Original Version has been mixed by longtime friend and Mentor Lovebirds.

Watch out for Sirsounds 009 PROMO - Lovebirds - Trans Siberia Express - Remixes from Kyodai & Johannes Albert...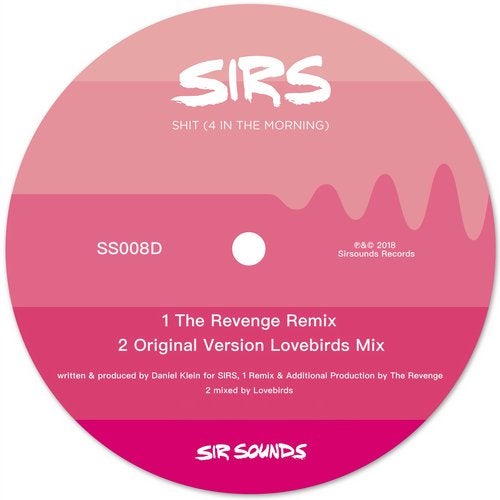 Release
S*** (4 in the Morning)