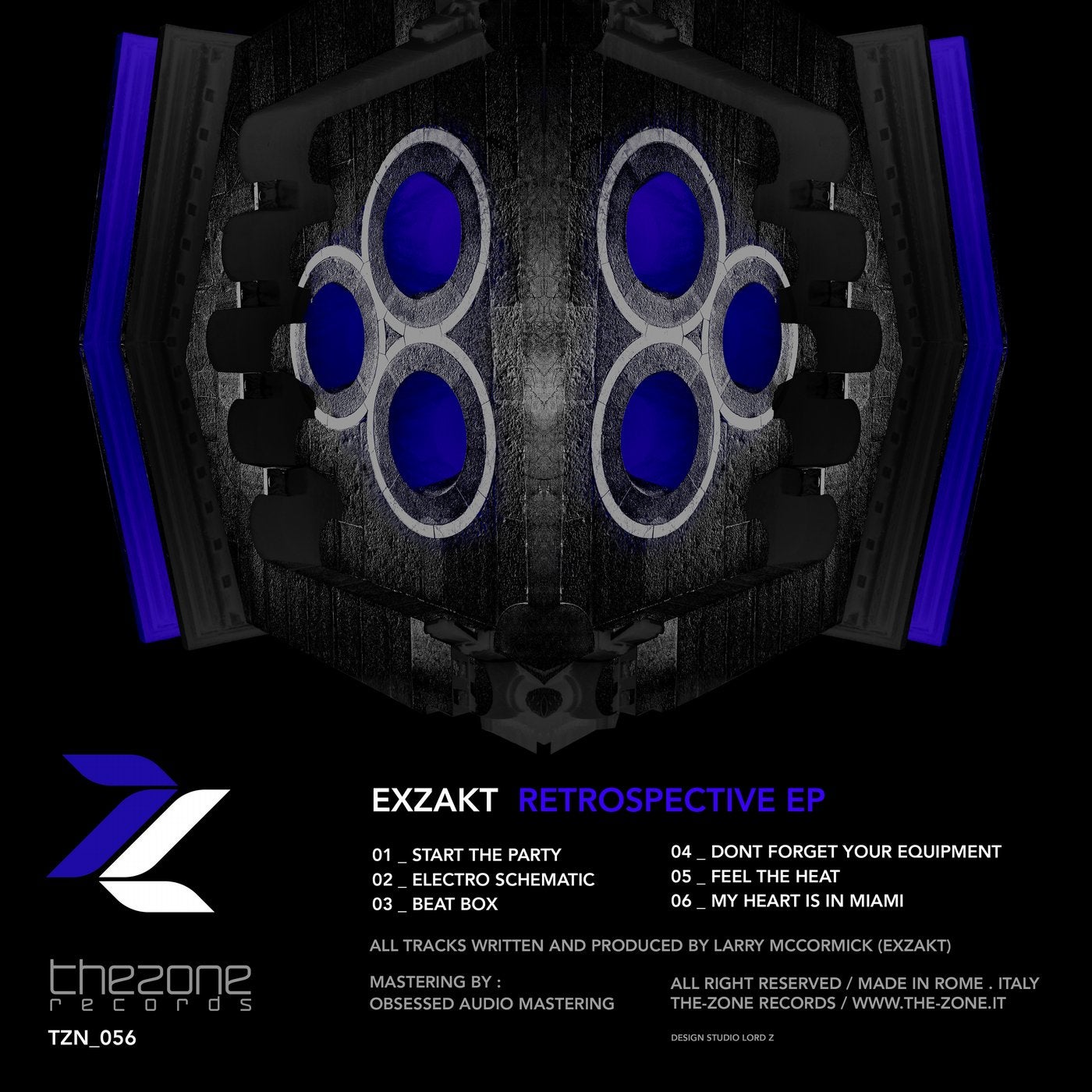 ENG: After the participation in the TZN002 of the pioneer of the movement Debonaire,
it is time for another great representative of the Miami-ElectroBass:
Larry McCormick aka Exzakt.
Six "Old School" Electro tracks make up "Retrospective Ep".
A sound path in the deep background of the artist that allowed him the development of his current unmistakable "Exzakt's sound".
Powerful rhythms supported by full-bodied basses, voices and dark pads in all 6 tracks recall Larry McCormick's passion for video-game music, Underground Resistance's electro Detroit, and the groove from Egyptian Lover and Dynamix II.
Our Heart is in Miami and yours?
------------------------------

ITA: The-Zone Records chiama il movimento della Miami-Bass per la seconda volta.
Dopo la partecipazione nel TZN002 del pioniere del movimento Debonaire,
e il momento di un altro grande rappresentate della Miami-ElectroBass:
Larry McCormick aka Exzakt.
Sei tracce in puro stile Electro OldSchool compongono "Retrospective Ep".
Un percorso sonoro nel profondo background dell'artista che gli ha permesso lo sviluppo del suo attuale inconfondibile "Exzakt's Sound".
Ritmiche potenti supportate da bassi corposi, voci e pad dark in tutte le 6 tracks, richiamano la passione di Larry McCormick per la musica dei video giochi, per l'Electro Detroit degli Underground Resistance e per il groove riferito alle produzioni di Egyptian Lover e Dynamix II.
Our Heart is in Miami ed il tuo?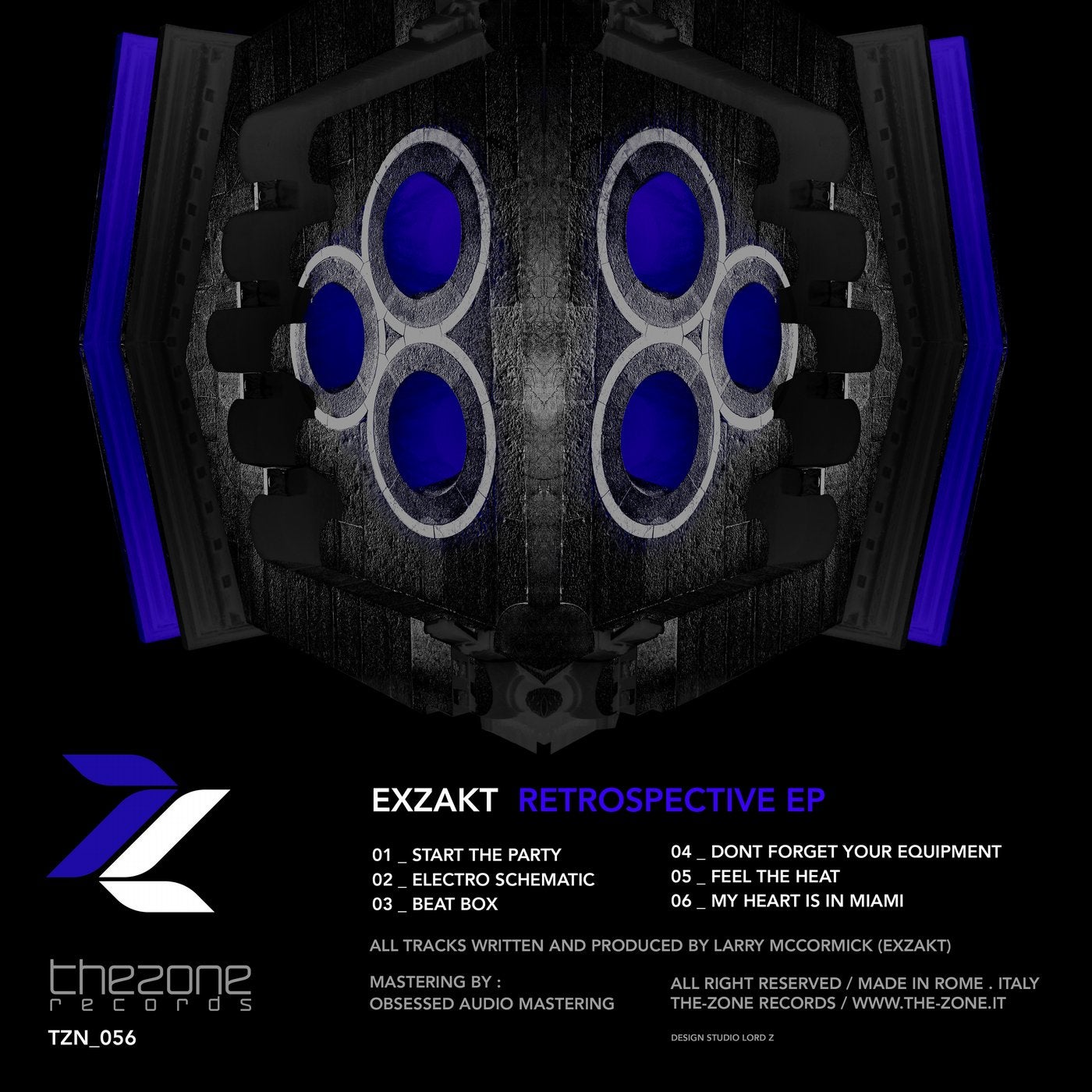 Release
Retrospective