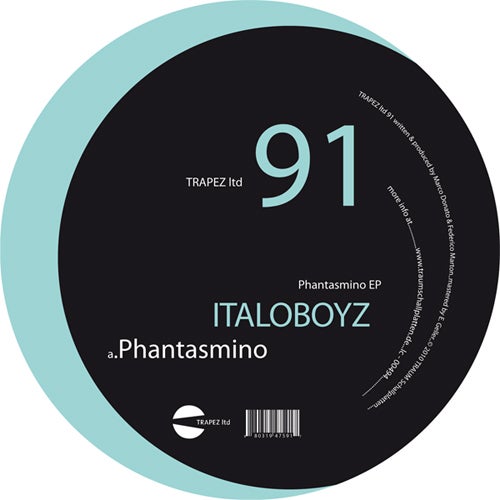 Release Date

2010-07-15

Label

Trapez Ltd

Catalog

TRAPEZLTD91
"The Italoboyz released their "Portucais" EP with us a year ago and now we are exited to release two new tracks by them and a digital bonus remix from Trapez ltd artist Blind Minded.
The Italoboyz are free spirits. They always invested a lot of effort, like to use "real sounds" and instruments played by musicians and go for the matureness and raw side of the authentic sound.
So here with their "Phantasmino" EP you can witness two new tracks that have grown with them over some time we believe.

With "Phantasmino" you can fee all their analogue equipment giving the track a real psychedelic profile with a kind of Eurasian melodic flavour being added. We would say this is a blast from the past... also a bit rockish in a good sense.
This is definitely handcrafted music and intentionally goes against the modern trend of over eq'ing music. A real drugged out epic hymn for party people who want to go all the way.
You can be sure the Italoboyz will not let you down.

On the flipside the duo gives us with "9/96" a drum track that could be part of a mad marching drumming band. Somehow surreal, but as they say has taken dance floors apart for some time now when they play it in their DJ set.

Their mate Blind Minded has added a remix of "Phantasmino" to the release. A beautiful dubstep kind of tricky version of the original, which abstract texture creates a soulful piece of music.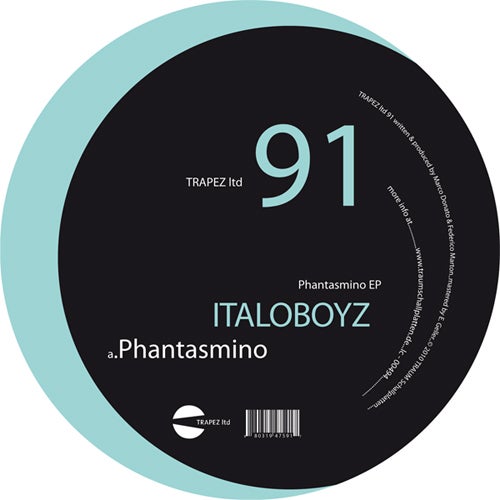 Release
Phantasmino EP
Release Date

2010-07-15

Label

Trapez Ltd

Catalog

TRAPEZLTD91