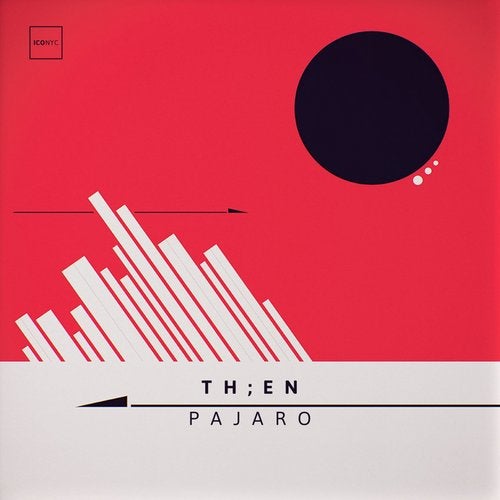 Release Date

2018-02-26

Label

ICONYC

Catalog

NYC080
Making their debut on the label with their brand new EP 'Pajaro' Th;en bring it together for an extraordinary release that shows a startling amount of potential.

They start us with the title track 'Pajaro' by using rhythmic beeps and mellow synth stabs to create a driving rhythm before the atmospheric pads create a beautiful setting, which fires with all guns blazing to produce a club monster that growls. Combining the best of both worlds, they have come up with something unique and distinctive to make this release extra special while applying an extra dose of groove and warmth to this incredible tune. 'Pajaro' stands for a fool proof and state-of-the-art piece of music, which will readily make you, take note and amaze in equal measures.

Next up is 'Ave' a stripped back affair utilizing a hypnotizing groove as the basis of the track underpinned by a staccatoed bass that gradually eases its way to the breakdown of breaks percussive elements before unleashing into a rising melodic hook intertwined with the infectious stabs that delve into deeper territory, which sees lush pads fused with more sultry chord hits underpinned by Th;en's trademark bass patterns, before all manner of varied melodies weave in and out of the stereo field.

Last but not least we have the Starkato remix of the title track 'Pajaro'. Starkato who knows a thing or two when it comes to mind blowing reworks, turns his mix into an irresistible track using the original elements with perfection. He layers more melodies and effects, whilst upping the flow with cleverly programmed tech percussion and their trademark FX elements, without destroying the essence of the original. His rework deserves to be branded 'essential' in any sense of the word.

Th;en's 'Pajaro EP' is an accomplished piece of work that highlights, that they're true masters of their craft. 'Pajaro' sees a worldwide release on February 26th, 2018. Massive stuff that is not to be missed!