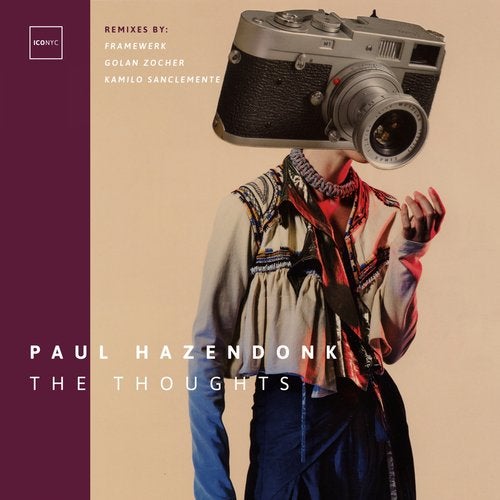 Release Date

2018-04-23

Label

ICONYC

Catalog

NYC089
Dutch masters Paul Hazendonk returns to the label with 'The Thoughts'. His last outing back in November of 2016 was received to high acclaim. On his long-awaited return to ICONYC, Paul delivers a slice of early spring vibes titled 'The Thoughts'.

The original kicks things off nicely with its melancholic moodiness shining through as we meander effortlessly through club inspired melodies, while the sultry chords sit wonderfully on top adding an extra layer of depth which are an integral component in the Paul Hazendonk production sound, as melodic techno, deep and progressive house are closely tied to sensations ranging across the spectrum from melancholy to delight.

Framewerk, famed for their intricate and refined productions created a rework full of tension from the word go, as the atmospheric vibe subtly keeps you moving with warm tinkling sounds, a smooth edge and some nicely effected sounding pieces. We basically have the formula for a bit of a monumental outing. The sparseness is the key here, as this restrained gem works its magic while it plays away, creating a warm glow, creating an air of sophistication. "Essential stuff!"

Next up we have Kamilo Sanclemente & Golan Zocher, who have been tearing up dance floors with their recent productions. They keep the ethereal theme of the original alive, as the pulsating bass powers along, before drum fills and general warmth all combine to do the talking. Like something from yesteryear yet sounding fresh - This mystical touch up takes the energy levels up a notch but increases the melancholy with stripped back and lucid elements at the same time, before the luscious pads grace the rework changing the vibe and creating a blanket of warmth that wraps around the effected groove.

Paul Hazendonk's 'The Thoughts' sees a worldwide release April 23rd, 2018 via all well-known digital content providers. Not to be missed!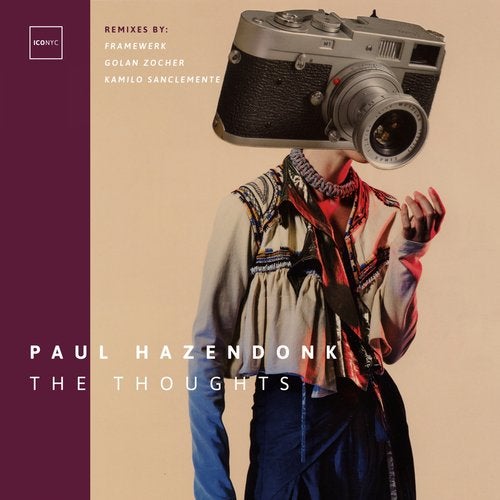 Release
The Thoughts
Release Date

2018-04-23

Label

ICONYC

Catalog

NYC089