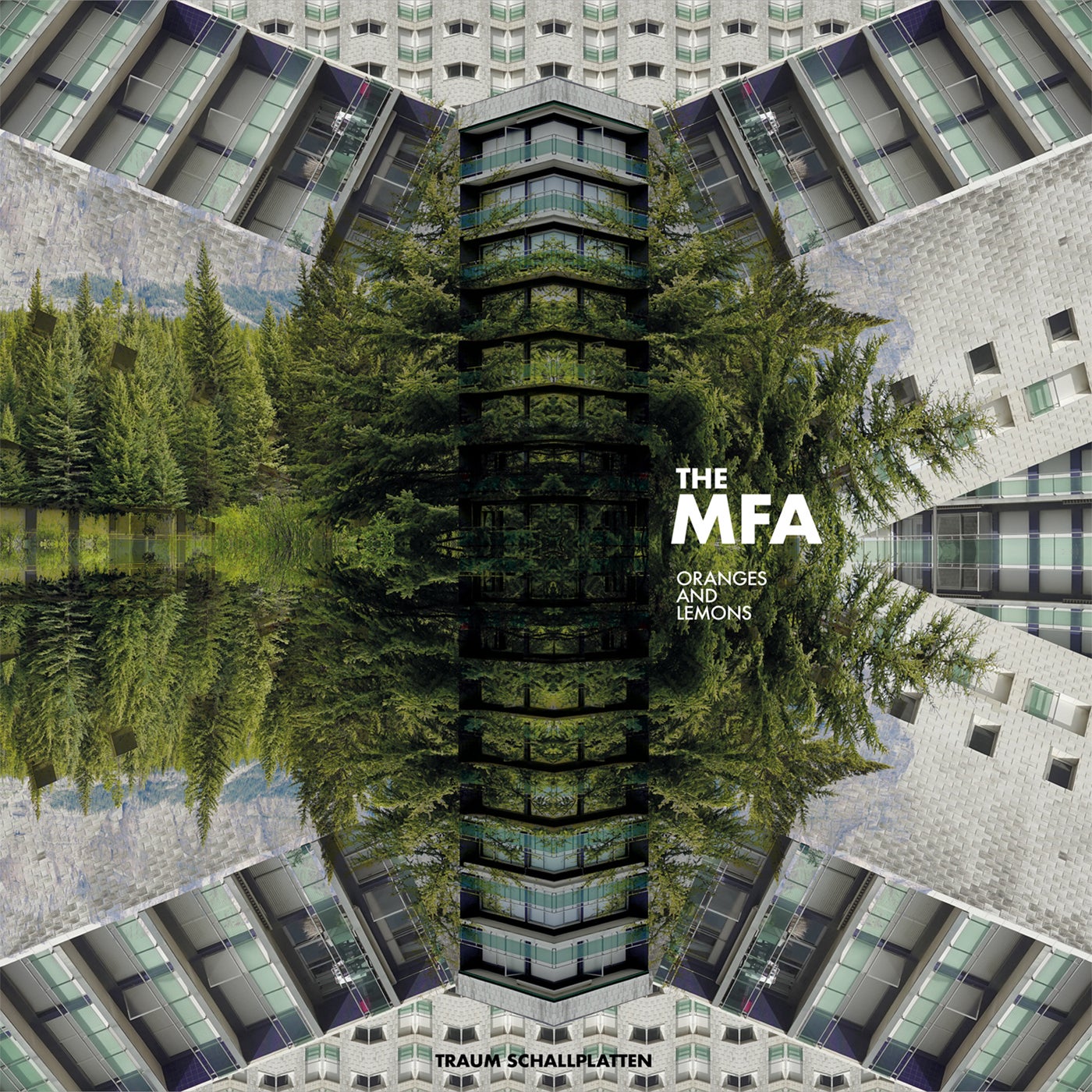 Release Date

2021-02-05

Label

Traum

Catalog

TRAUMV249
The MFA are back!

The MFA earned their reputation with a wide-ranging musical output, always underpinned by an essential pop sensibility and a healthy dose of that early 90s spirit. They kicked off their career with their well known lush deep filtered house hit: "The Difference it Makes" on Border Community as well as their track "Throw it back (We will destroy you)".
Releases on Kompakt Pop and B- Pitch followed and were trailed by an impressive string of remix credentials, including EMI France's Telepopmusik, Domino's Junior Boys, and Boxer Recordings.

"Oranges And Lemons" is released on vinyl and digitally and signals a return to the world of electronic dance music for The MFA, kicking off a new phase of techno-pop-rave inspired beat making for the people.
The pairs new EP acknowledges the past and looks to a better future while providing a rollercoaster ride through club ready rave bell hypnosis, epic choral four on the floor euphoria, and melodic high spirited house.
The EP also includes a fantastic remix of "Oranges And Lemons" by Extrawelt.

In fact The MFA are back doing what they do best (producing and - in the current climate gearing up for - live shows) with renewed aspirations to claim the throne at the head of the UK live dance dynasty. You honestly dont know what youve missed until its gone, and after downing tools quite a few years ago, the pandemic lockdown has also made clear to the London based duo what theyve missed too. The MFA missed The MFA, they missed the music, and they missed the clubs. With the machines restarted, the studio recreated, beers plus salt and vinegar quavers at the ready, they got back to work to produce their latest and greatest output.

The opening track "Oranges And Lemons" is what Traum would call a turbulent 'techno symphony' with soaring broken-up bells taken from original sounds of the 90s and pounding baselines. The mission of "Oranges And Lemons" is clear: to allow The MFA to set the scene for their return to their dance floor duties.

The remix of "Oranges And Lemons" by Extrawelt takes the light hearted original and transforms it into a psychedelic stream of consciousness. A voyage spacey, weighty and punchy as you expect it from them.

The MFAs track "Panacea" is just as at home in a muddy festival field as on the dance floor. The early morning sun just rises, and the euphoric and emotive choral sounds keep everyone moving.

"One Way": the pure sound of the original club rave wave. Old school samplers and synths lead the way for this fun house track.