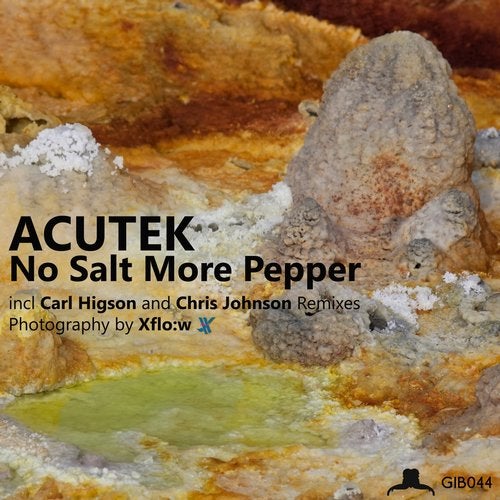 Acutek brings his first solo E.P. on Gibbon with a very direct and twisted up technoid focused journey.
No Salt, More Pepper drives from the depths from the very off, leading us into a very spacey and almost psychedelic atmosphere all underpinned by techno roots.
Chris Johnson follows this up with his very different take that leads us on what initially appears to be a more mellow journey before he unleashes those jet engines of tecnho at us full throttle, driving energy interspersed with chordal moods, the twisted psychedelia and hints and touches of the original.

Backing these up is AA side, Transport.
Acutek shows his darker and more introspective side, the bubbling nature of Transport coupled with its serpentine like overtones that carry us along its ever subtly changing steps to the journeys end.
Carl Higson provides the remix for Transport and he changes things up into his own inimitable vibe. A progressive house force is extracted from the tanks of the original and layered wonderfully with acid motion and depth, turning corners you that bring something altogether alive and of its own whilst still conveying the overtones of the original.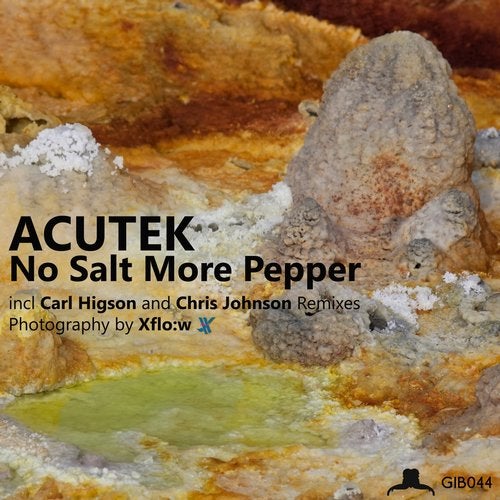 Release
No Salt, More Pepper