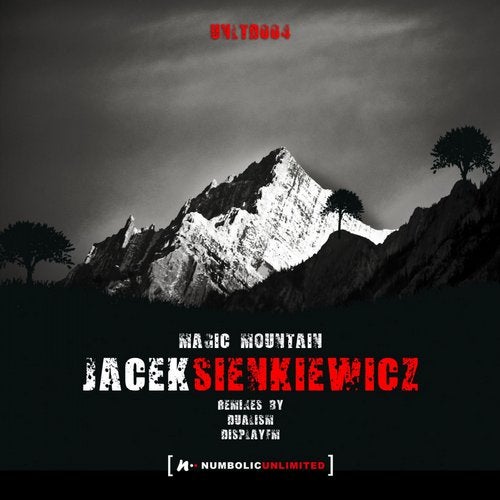 UNLTD004 - JACEK SIENKIEWICZ - MAGIC MOUNTAIN 12inch VINYL EP Remixes by DUALISM - DISPLAYFM
Whenever you talk about polish electronic dance music, then there is no way around 'Jacek Sienkiewicz'.We have to admit, we're pretty proud to have him on board for our next Release on Numbolic Unlimited! 'Magic Mountain' is a real stunning & sophisticated solid EP.

DJ Feedback:

Deepchild - Trapez / Resopal Schallware
Fantastic stuff...deep and emotive! Original and both remixes are super-fresh!
Pheek - Archipel / Nervmusic / Bar 25
Jacek is always on top of things. Advenced techno science for adults
Franco Cinelli - Sunset Diskos / Esperanza / Einmaleins Musik
Amazing Stuff !!!
Alejandro Vivanco - Fumakilla / Budenzauber / Opossum Records
cool!!!!
Italoboyz - Get Physical / Mothership
this is not your peak time bomb musi, but this is definitely quality thoughtful electronic music. mega support
Paco Osuna - Plus 8 Records / Spectral Sound / Minus
Download thank you :)
Favourite Track: Magic Mountain (Dualism Remix)
Falko Brocksieper - Treibstoff / Deep Data / Tretmuehle
jacek is still one of the most interesting & advanced electronic producers around! also both remixes are very good. brilliant release.
Lineas de Nazca - Numbolic / Eintakt / Greener
awsome work! no favourites here,,love the 4 tracks..great to have jaceck on board!
Hugo Duran - Resopal / Underline / Thema
Really nice record.
Mihai Popoviciu - Highgrade Records / Budenzauber / Tretmuehle
quality tracks!
Matt Star - Mainrecords / Mainakustik / Weavemusic / Int. Freakshow
yes, one of my favourite artists with another very cool release...black fog original for me...
Kane Roth - Smallroom Music / Lessizmore / Gastspiel Records
Wow great release, so deep! I like it a lot! will play one of these tracks for sure. Thanks for sharing
Signal Deluxe - Blaq Records / Trenton Records
solid release!! Jacek is always top!! nice to hear him go deep and freaky here, congratulations for having him on board, fulll support here the remixes are great too!!
Andrew Duke - Cognition Audioworks
Big fan of both Jacek Sienkiewicz and Dualism, so like that combo best. Thanks.
James Teej - Rekids / Rebirth / My Favorite Robot / No.19
The DisplayFM remix is so refreshing... a little techier than i've been playing, but this is going to work perfect for those right moments. Nice
Tassilo Dicke - Raveline
phat!
Hugo - Trapez / Goodvibe Record
display fm rmx is my fav. thanks.
Philipp Wolgast - Tretmuehle / Budenzauber
will have use for all mixes, lovin the originals.. jacek rules.
Sebastian Herre - Produkt Schallplatten / Human Interaction
i like the original track a lot!
John Templeton - Emote Music
Great EP! All tracks are very solid. The Display FM remix of "Magic Mountain" is probably my favorite; hard to chose a favorite though ;)
Siz.Da - Numbolic / Eintakt Records / Blaq Records
..nice flavour
Gathaspar - Resopal / Instabil
black fog nice hipnotic ! serwus
Hector Pizarro - Three Hand Musik / Pinksilver
display fm remix for me!
Alex Monster - Plus Eins / Fourth Kind
great!
Derek Taylor - Stemi / Hostage Records
Really like Black Fog. Nice atmospheric tech houser. Cheers Derek
Todd Burns - Resident Advisor
Favourite Track: Magic Mountain
Thanks!
Harry Avers - Protonradio / Noice! / 365mag
a nice remix by Dualism ... and a Very Melodically MinimalDisplay FM remix... ...they really invigorate the Originals....
Dj Misk - AltroVerso / Radio Onda Rossa
PLAYLIST IN ALTROVERSO RADIO
Christopher Colak - Halfstereo.com / Babylon Magazine / Le Cool istanbul
Still fresh sound he has and I dig it. Lovely EP. Full support.
Benoit - Tsugi Le Magazine
nice EP tx
Ralph Boege - para-dise.biz
my tool is black fog !
Tim Thaler - Berlin FM
for radio play, thanks.
Norman Methner - Cookies
black fog and the display fm rmx are my favs in this mailout !!! nice one !
Sven Thomschke - Radio Z 95.8 Nuernberg / Rockit!
nice package! favorite tunes: "magic mountain", "black fog", and "magic mountain (display fm remix)".
Jose Maria Ramon - Ibiza Global Radio / Space Ibiza
yes!!! cool sound on Mountain original support from my shows on Ibiza Global Radio.
Tim Schafer - Zitty Verlag
thx
Erwin Kelemen - FREIES RADIO
nice!
Nadine Kreuzahler - Fritz, rbb
nice one
Jorge Savoretti - Esperanza / Adjunct Audio / Einmaleins Musik
quality as usual from jacek!
Dave Turov - CSM / Interpull / PullProxy
Always loving me some Jacek! Deep and freaky as always. thanks!
Butane - Alphahouse / Crosstown Rebels / Rrygular
always love Jacek's music.
Joel Alter - Minus / Room With A View
Black fog is beautiful!
Jussi-Pekka Parikka - Frozen North Sauna sessions
Loving magic mountain <3
Mathias Schaffhauser - Adjunct Audio / Ware Records / Tretmuehle
super great record, thanks for the vinyl by the way! will play + chart!!! ALL mixes are superb!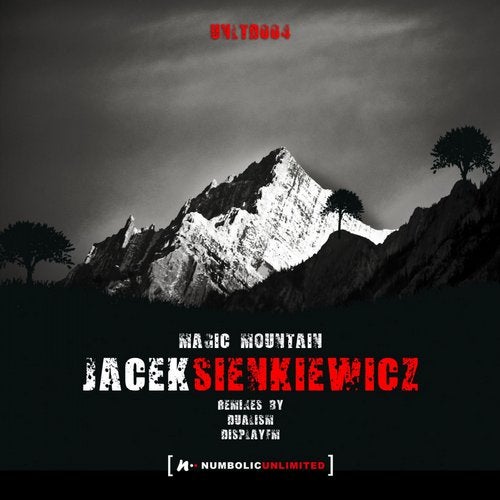 Release
Magic Mountain