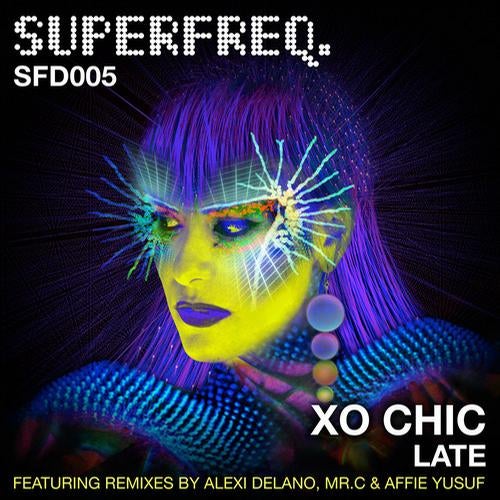 Release Date

2013-07-29

Label

Superfreq

Catalog

SFD005
For its next release, Superfreq turns to one of the key people involved with the brand since its inception 11 years ago, namely Xo Chic aka Mr Cs wife. Xo Chic is a DJ (and one half of the famous Dollz At Play duo), promoter and conceptual stylist who has always helped to keep the visual identity of Superfreq ahead of the game and now her music (complete with remixes from Alexi Delano, Mr C and Affie Yusuf) is sure to do the same.
The title is taken from the fact she is always late (very late!) and the words were written by Xo Chic's co- writer Sheldon Salmiery and gives rise to an amusing and entertaining production that is surely the start of big things to come.
The track itself is a raw slice of drum led machine funk with slithering synths, something of a post punk attitude in the way the lyrics are spat out and in the gauzy deep space textures that make it up. A nimble bassline snakes its way underneath the whole thing as celestial and glassy melodies rain down the face at various intervals. Its full of attitude and will do untold damage on the right dancefloors.
The first of the remixes comes from Swedish techno pin up Alexi Delano. He strips things back to a pulsing kick drum and slowly rebuilds with smeared synths, industrial tension and myriad undecipherable voices, which add yet more unease to the large, warehouse inclined track.
Mr C, for his part, transforms it into a weird, freak out piece of electro infused techno with with a jackin' bass line, classic cow bell pings, gentle swooshes of white noise and trippy, molten melodies, before house, techno and acid veteran, Laila Music label boss Affie Yusuf provides his own superb reinterpretation.
Affies mix is full of searching laser synths that pan the landscape and show up all manner of weird FX, alien life forms and sci-fi oddities. The claps are sharp and raw and the beats and bass could as well be from the 1980s as they could 2080, such are their timeless futurism. Its a fine remix to close out another great package from SuperFreq, and one that will surely see Xo Chic's profile grow to the next level entirely.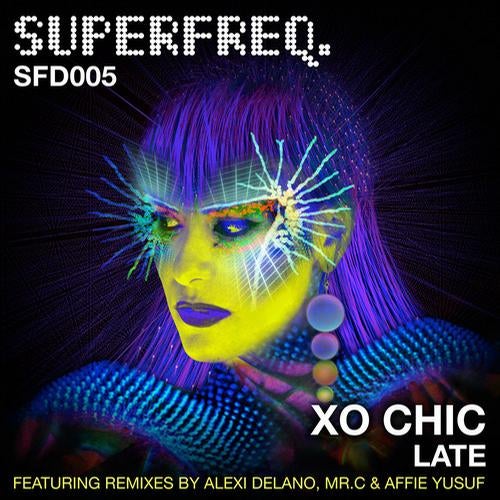 Release
Late
Release Date

2013-07-29

Label

Superfreq

Catalog

SFD005