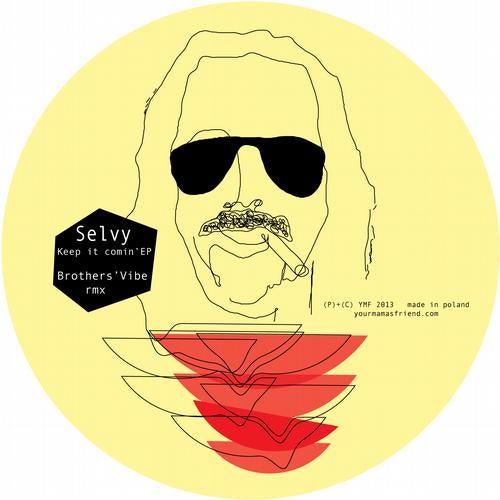 The next release on Marcin Czubala's Your Mama's Friend showcases little known talent Selvy. The producer turns in three original cuts of lush and musical house complete with a remix from house legend Brothers Vibe.

The Journey starts with blissful and beautiful ambient tones and a gentle percussive sprinkle before swelling into a ravey house cut with raw piano stabs and lively beats propping the whole thing up. Its joyous, sunshine loving and summery house that will light up any terrace party in fine style.

Next, Keep It Comin is a more firmly rooted house number with a propulsive boom-bap drum and clap combo driving things along. A classic house diva style vocal is placed front and centre of the track whilst the shuffling, garage-like bottom end brings plenty of energy to the track. Golden chords get draped over it at the mid-point and once again this is an easy to love hands-in-the-air track from Selvy.

The same track gets remixed by Freerange and Jersey Underground producer Tony Rodriguez aka Brothers Vibe. His version is deeper and more stripped back with dubby chords melting off to the horizon and skeletal percussion skimming over the top of a tight, insistent and rubbery bassline.

Finally, Brother is a go-slow end of the night jam with glistening, reflective synths rippling all over its surface and a spoken word vocal musing on race and revolution. This track, along with the others, proves Selvy to be someone who doesnt rush tings and someone who really knows how to lay down some fine and emotive melodies, A great EP from Your Mamas Friends once again, then.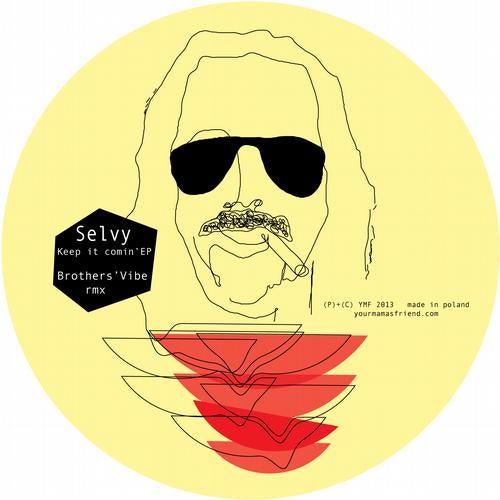 Release
Keep It Comin' EP