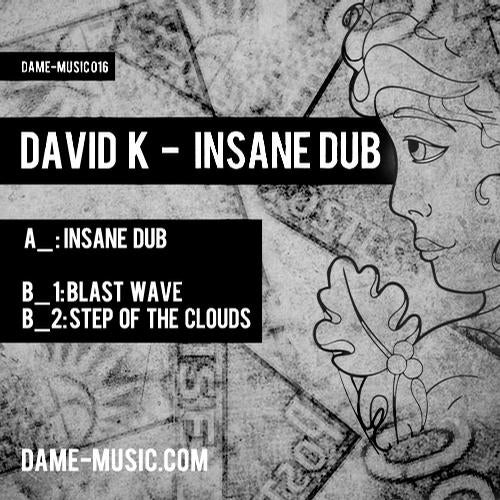 Release Date

2012-10-22

Label

Dame Music

Catalog

DAME016
After a well noticed appearance on the Dame-Music 015 Klub Klub Elite Vol.2 with thetrack DAM Beat for Klub David K is back on Bloody Marys imprint for his own solo Ep.
Insane Dub Ep unveil a three tracks single from David Ks best rhythm and soundsexclusively to Dame-Music. The man and the machines have done the work. Following hishuge success on Rue De La Plaisance and not to forget his touch on Visionquest FallWinter Collection David has also produced music for labels such as FreaknChic, Tsubaand the disreputable and widely known Cocoon.
The title track, Insane Dub, is introducing itself with a classic four by four drums ensemblespiced up by a quirky sound that may be interpreted as a felt pen on a slate board. Around aminute a smooth bass start progressively whispering in your ears to the first break. This iswhen the insanity begins. Notes are shortened, the lead synth make its entrance in unisonwith the bass and the game is on.
On the B-side Blast Wave is a sequence of trippy melodies held by african vocals andpercussion overflown by cutting-edge pads and founded on a rolling bass. Then, amongghostly sough and percussive melody Step Of The Clouds progress on a bed of muffleddrums and spooky strings waves.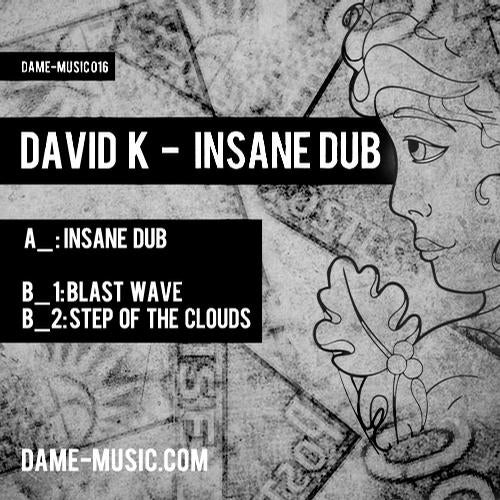 Release
Insane Dub
Release Date

2012-10-22

Label

Dame Music

Catalog

DAME016