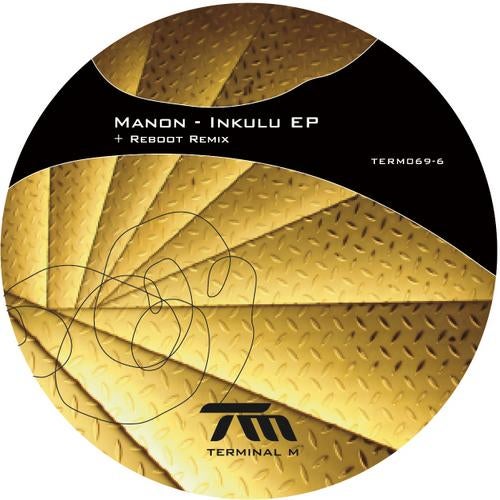 Release Date

2009-07-10

Label

Terminal M

Catalog

TERM069
Terminal M stands for outstanding music and proves this fact once again with Manon´s latest release "Inkulu". It is about time Monika Kruse's label is releasing an EP from Manon, as they've worked & performed together for over a decade, and bringing the other one to their home town for special events & parties. So, unsatisfied with the arbitrariness of today's techno sound they created something different with lots of style, beauty and a high recognition value. Manon who is finally back at the forefront of Switzerland´s techno scene, teamed up to redefine your perspective of today's techno releases. With a remix of the title track "Inkulu" by Reboot, one of Frankfurt´s finest techno producers. This release has already created such a huge hype that Loco Dice was completely stoked by it and wanted to release it on his own "Desolat" label.

Reboot´s Remix is incredibly catchy and playful through the use of African instruments samples. The track will probably be ultimately stuck in hear your head as soon as the dreamy voice kicks in and takes you on a journey. Listening to this wickedly arranged track puts you in a perfect summer mood. The fresh, solid groove of this club burner doesn´t pressure you to dance but kindly offers you to feel the vibe of the summer and to move your body along with it.

Manon´s Original Mix of Inkulu appeals to all fans of innovative melodies and sounds. Manon proves her distinguished taste for unheard sound by picking a sample of the African artist Nontwintwi and by creating a completely new sound spectrum with it.
"Inkulu" proves to be a nice club tune that one will frequently get to hear during the next months for sure. And EXLCUSIVE to Beatport is the long version of Inkulu.

Also Manon likes to play with complicated arrangements and melodies that build up energy and atmosphere and also release that energy onto the dancefloor. Her second track "Shifted" is a perfect example for all the above by playing with atmospheric melodies and fizzling noises.

Reboot aka Frank Heinrich the 30-year-old Frankfurt musician, started releasing tracks for Combi.int and i220 with his former partner Delle in the duo Delle-Heinrich. Launched only a year ago, Frank's Reboot project is so far responsible for the well-received "Charlotte" for Frankfurt's Below label as well as recent remixes for Greek duo Lemos & Kreon, on Be-Chosen and Below. Frank's most convincing arguments are his stunning live performances and his DJ-sets. For the last years Frank has been a regular feature on the electronic dance music scene in Europe playing at clubs such as Cocoon Club, Panoramabar, Club 11, Sueno, Spartacus and many more.

Manon aka Manon Maeder has been part of the Swiss techno and house scene since the early nineties. former of the In the late nineties she was already knee deep into producing and released tracks for various national compilations like "Kaufleuten" as well as international compilations like "Island – Vol.2". Manon has played at many big name clubs and festivals like Cocoon Club, Time Warp 2007, Tresor, Hive and many more. Termina M is proud to offer her a platform for her sophisticated releases.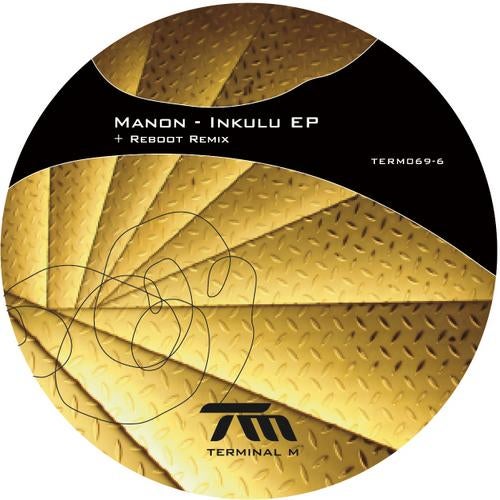 Release
Inkulu
Release Date

2009-07-10

Label

Terminal M

Catalog

TERM069