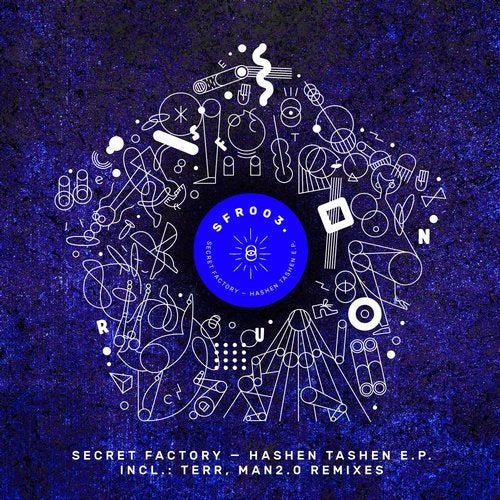 Early Supporters: Mixmag Premiere, Jennifer Cardini, Dino Lenny ,Ewan Pearson , Curses, Italo Brutalo, Andrew Weatherall, Red Axes , Ame and many more

Secret Factory return to their own label with another fresh underground house
offering that includes remixes from TERR and MAN2.0.

This Hungarian pair is legendary in their homeland having put on Secret Fusion
parties there for the last 20 years. Since 2019 they have established their label
of the same name with the sort of sounds they play in their tasteful yet
experimental house, disco and techno sets.

Their first original is 'Hashen Tashen', a brilliantly melodic track with rich
xylophones and rubbery drums getting you on your toes. Cosmic pads add
future vibes and the whole thing is stylishly slick and serene.

First to remix is Brazilian-born, Berlin-based DJ and producer Terr who is
making waves on labels like Phantasy Sounds. Her version is an intense affair
with driving drums and lasers shooting across the face. It has ping-pong
melodies and frazzled synth lasers that all bring raw energy. Then comes
London's MAN2.0, a man who takes cues from 80s synth, EBM and 'toy
instruments from charity shops' amongst other things. Andrew Weatherall is a
fan and will likely appreciate the macho twisted disco of this twisted chugger.

The final hurrah is Secret Factory's 'No Garbage Please', a breezy cosmic
house cut with more meticulous melodies and pads. Well treated vocals are
another subtlety that ensures this is further winning effort.
This third release yet again proves Secret Fusion is a label as vital as the party
it came from.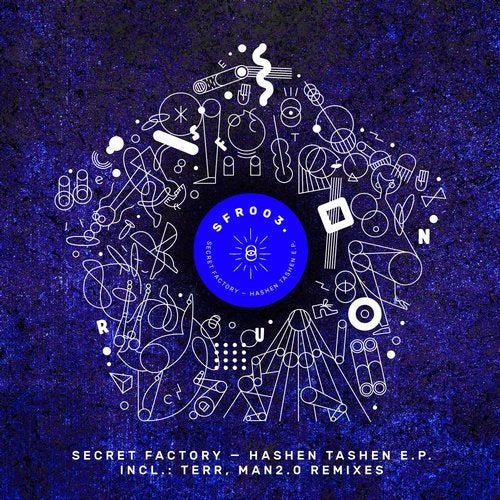 Release
Hashen Tashen