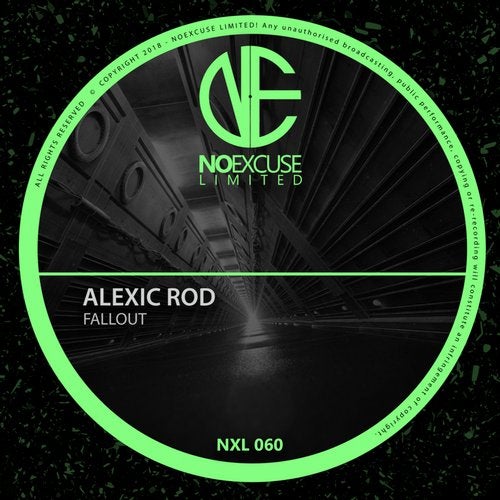 Next out of the gate at NoExcuse Limited is Alexic Rod with his 'Fallout' EP. His third appearance on NoExcuse Limited to date isn't one to be taken lightly.

'Fallout' sets things off at a breakneck speed, a gigantic underground roller with one of the largest basslines you are likely to hear for a while. The high-octane drums and percussion keep up with the rumbling low-end perfectly and are only complemented by the subtle melodic elements that are laid perfectly on top.

'Turok' is a bumpy, fun number. A completely different approach from its predecessor but still packed with the signature NoExcuse Limited vibes that we have come to know and love. Lots of catchy vocal elements, quirky sampling, big builds and presents another hefty bassline.

'Ark' carries on the trend of showcasing Alexic's adaptive style, again different from its two counterparts on the release but still carrying an extremely large presence. Another huge bassline, this time accompanied by shuffled percussion and a rolling drumbeat; this is a no-nonsense, shut up and dance stomper!

Alexic Rod's 'Fallout' EP is proudly brought to you by NoExcuse Limited.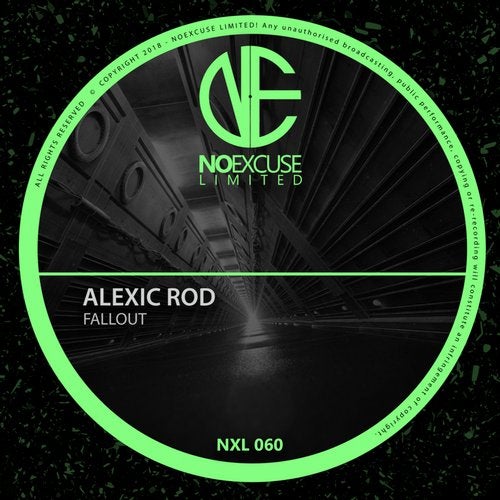 Release
Fallout