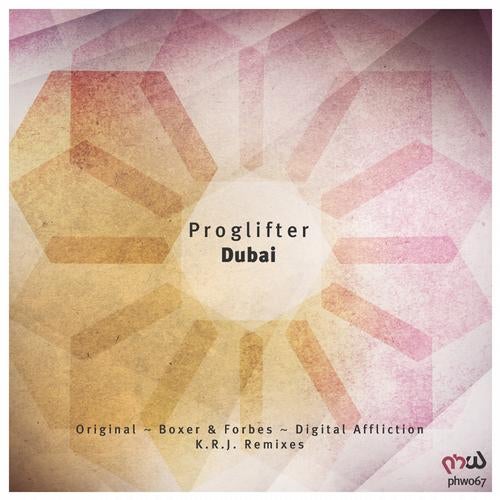 Release Date

2013-08-05

Catalog

PHW067
We are truly excited to bring you another production to the test from the so skilled Norwegian producer Richard Gjerdin aka Proglifter. With 2 full EP's in the past on the label, we here bring you one more to fall in love with, since he has created more superb music in his studio that he wanted to release together with us, and we of course would never say no to this producer.

"Dubai", as this production is baptized to, is another example of what he is capable of creating. With his great talent to layer things up, to give the production thickness, superb atmosphere and the great progressive feel, he is once more doing it here, and we are so excited to have him back with this HUGE production, this is progressive trance at its very very best!

This time we are to bring some remix work on to his ideas to see how other producers interpreters on his ideas and we are thrilled to face you with another skilled lineup!

First up is the UK duo Boxer and Forbes, known from massive labels such as Monster Tunes and Infrasonic in the past, and it's with great pleasure we present them on the PHW roster now.

Next up on remix duty we have a welcome return to the label from Macedonian producer Digital Affliction. Being seen for the first time on our opening PHW and Friends release, released back in the end of January, we saw a glimpse of what is to come from him and we are eager to see the reactions on this now monster from him.
His interpretation of "Dubai" is definitely something rare and special. With driving bass chords, pounding kicks and an overall stunning groove, you are faced with another heavy act here, to lift this release even higher, it's another skilled piece of trance music coming up from Digital Affliction and we so hope this can push him further on the scene, he is definitely worth it!

The next addition on the label is another production on our roster from one of Norways finest, Kent Jorgensen aka K.R.J. that brings more progressive goodness to the world here. With a more stripped down production, he is once more using his trademark plucks to lift the production his way, and my God he does it in style once again. Vocal effects, thick kicks, cool melody work and a gorgeous breakdown does the cherry on the cake here, and we could never ask for more.

Having all this said, we hope and believe you all are as excited as we are to bring another quality release from some of our mates to the PHW empire, we for sure look forward to your reactions on this beauty!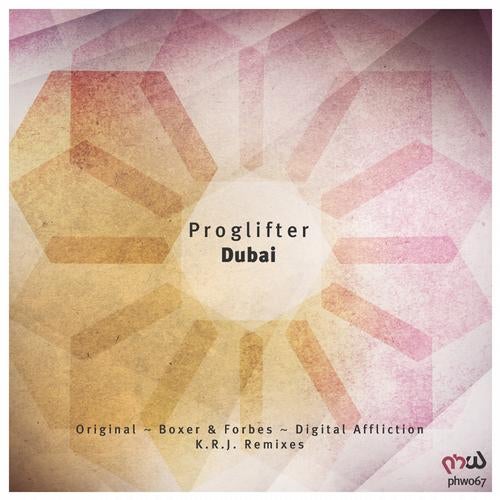 Release
Dubai
Release Date

2013-08-05

Catalog

PHW067