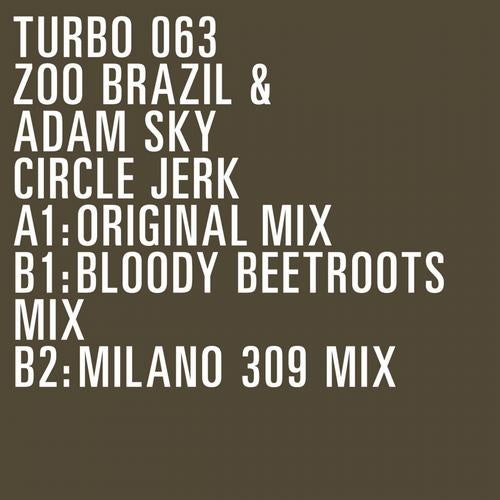 In Thomas Von Party's words:
I know very little about Adam Sky or Zoo Brazil. I have no idea how they came together to make this track. I know that Tiga had a picture of Adam Sky up on his wall when he was a kid, that he wanted to BE him, and that Adam put his first record out 30 years ago, which dethrones Sven Vath and makes him the longest-active, still relevant producer as far as I know.
Zoo Brazil actually made a track for Kylie. He's also a big fan of my puppet work (see Tiga's 'Hot in Herre') and he wanted me to make a music video for him but I couldn't make mini-puppet-faces in time… oh well…
The track was given to Tiga while he was working with Jesper at Globe studios in Stockholm. Zoo Brazil's studio was next door and he would peep in and they'd all eat lunch and discuss remixology. He gave Tiga the demo in November 2007, so at 17 months, this is officially the slowest ever Turbo release, beating out last month's Guy J by a full 4 months.
The truth is my enthusiasm for the track hasn't waned one bit, a testament to the raw power of a strong System 100 groove. It's been a secret weapon that I've played all year. I'm happy to report that this track also gets the rare support of rising megastar PROXY… for a techno record, that's quite an achievement.
Rejecting 6 (!) remixes slowed things down a lot, but our ruthless commitment to quality paid off in the end... Bloody Beetroots delivered an outstanding mix. I swear, I normally can't stand ear-bleed nurave, but this is a big winner… Tiga has been playing it constantly… plus, they're Italian so it's all vibrazioni positivi, dai!!!
Speaking of Italy… Milano is a new pseudonym from a fellow Canadian party man. He made killer techno records a decade ago and we're proud to present this comeback remix… No-nonsense old school techno upgraded to 2k9 audio standards… speaking of 2k9… he's a name to watch.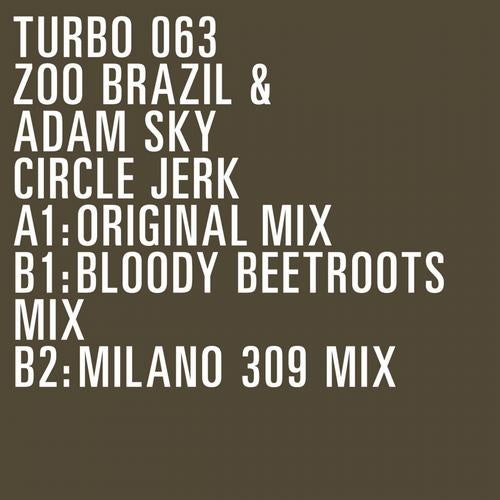 Release
Circle Jerk