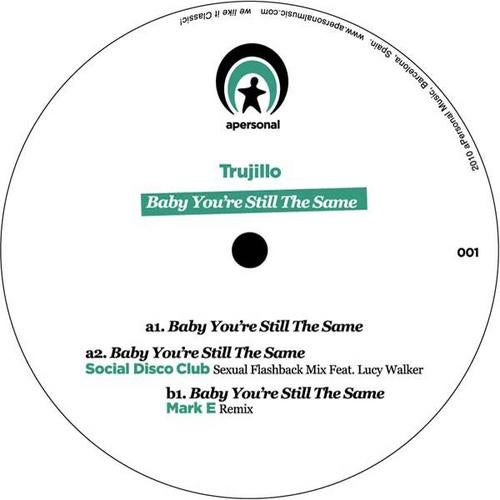 First release by new label Apersonal Music. Project created by Andres Vegas and Maurice Aymard, who challenge the current music business crisis by joining the list of adventurers who releases on vinyl during times of retreat. The label is intended to publish music that points back toward the classic sounds of electronic music, the eternal sound. For the ever loved and well remembered 001 they sign producer Trujillo. A pioneer of the electronic music scene on his country Venezuela, also native land of the label heads. The single runs at 110bpm with a retrospective feeling; built by melodic synths, low bass and provocative voices. Baby Youre Still The Same a slow burner that takes you on a journey of inspiration.

The first artist selected to flip the single was the highly experienced in the subject Mark E, a solid gold creator English producer. Mark E has proved us his talent on labels like Running Back, Sonar Kollektiv and his own jewel Merc Music. A very dark remix but at he same time elegant and delicate.

Second remix by Social Disco Club of Portugal, a fast growing producer whos been consolidating himself in the genre after reporting on major labels as Bear Funk and a remix on Permanent Vacation. He takes over the disco danceable side of the release, giving it the true talented-producer-rerun by adding new vocals under the soft voice of Lucy Walker. Of course, disco and soul are brothers!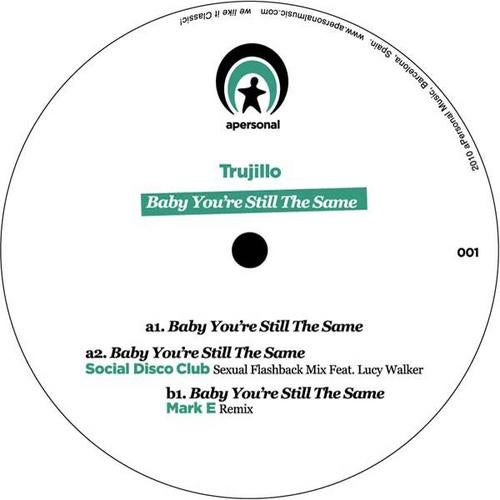 Release
Baby You're Still The Same