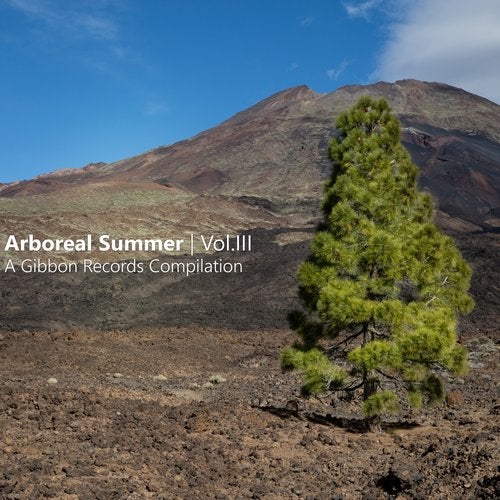 Since its launch in October 2014, Gibbon Records' merry band of "bearded weirdos, oddballs and shadow lurkers" have made a sizeable dent in the UK dance music scene. Regularly charted by the great and good, Gibbon's releases have reached the highest highs and provided smiles for a myriad of festival and club goers alike.

The process by which the tracks for the third instalment of Gibbon's Arboreal Summer compilation have been selected began back in the Spring with a message across social media. Answered in droves, such is their standing within the dance community, the narrowing down would clearly take time! But narrow down they did: 27 stand out cuts covering everything from Ambient/Downtempo to Techno from far and wide including Ivan James, Audioglider and label regulars Max Jacob and Bootleg Ben mixed by two stand out DJs - Moonface and Digital Lego.

Phil 'Moonface' Thompson has enjoyed over 20 years at the top of the UK underground scene. Plucked from obscurity in his hometown of Southampton by John Digweed after he warmed up at a Northern Exposure night, Phil travelled the World for much of the 90s and early 00s with the Bedrock brand playing to some of the most musically diverse crowds you could imagine. Equally at home in the studio, his tracks have now become collectors items and feature on many compilation mixes, from Balance 006 to Global Underground's NuBreed, as well as mixing a disk on Bedrock's Layered Sounds with Digweed himself.

Providing balance and a new platform to showcase the amazing underbelly of talent they have at their disposal, Gibbon enlist the considerable skills of Iain 'Digital Lego' Sabiston for the second mix. Growing up in the relative wilds of North East Scotland didn't seem to hamper Iain's ability to access his heroes. Now a resident DJ for online radio station, Saturo Sounds his love of all things melodic has not only found a home, but also an audience. His skills have also manifested in production with a his collaboration with Drew Miller featured in the package.

"Ben has found some awesome tunes! I've had so much fun putting them into a journey." - Moonface

From ambient beginnings, each mix draws on a rich vein of musical textures to paint two very different sonic tales. Mix 1, clocking in at a gargantuan 1 hour 40, covers everything from deep Techno through the many colours of House to a soulful, melodic conclusion. Starting out with the comforting organs of M-Theory by Hand we are whisked away to a dream world of misfits and shadow puppets. Building ever so gradually, highlights such as Bootleg Ben's oddball Stranger Danger nestle aside the satisfyingly unsettling rubber band synths of Van John's PSITTACUS. Reaching a natural highpoint around the claustrophobic saw-toothed pads of Akutek's Icy Path, we drop back into deeper waters taking in the excellent Nu Disco meets Progressive sounds of scene stalwart, Audioglider's High Seas Low Tide before finishing off in trademark style with a Moonface remix of Kahaberi - Alphabet.

Subtle and alluring in equal measures, Iain has chosen to take some of the more left field submissions to create a wholly satisfying mix which builds and builds and builds some more! Opening his account is a glistening ambient remix of TheMaLm - Soup from recent label addition UNFUG who takes the glorious original and adds his own unique spice. Keeping things deep and musical with studio partner Drew Miller's excellent Interstellar Breeze, further highlights include FlutterByOne's silky smooth deep houser, Truly and the powerful progressive house of Ron S. and the brutal energy of K.Punkt's brilliant Oxyde for the finale.

Augmenting the sonic journeys is artwork by acclaimed photographer Florian Wizorek. Based in Berlin and winner of the 2016 Golden Turtle Russia photo competition, Florian is one of a handful of people allowed to take cameras in to some of the World's most secretive clubs. Here, his eye is focused more on the natural world where he captures the beautifully fragile image of a tree in the Volcanic Teide National Park region of Tenerife flourishing in the harshest of surroundings. Gibbon's third Arboreal Summer compilation is therefore a veritable feast for the eye and the ear!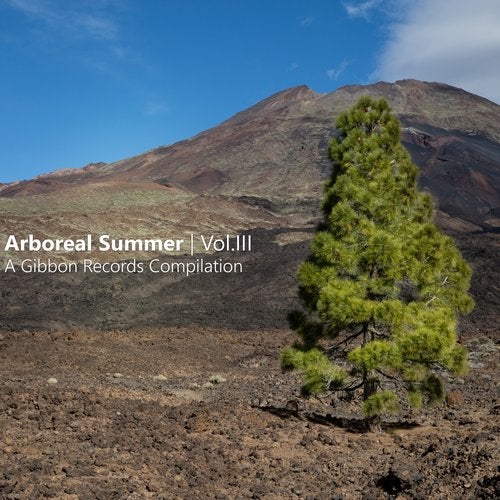 Release
Arboreal Summer, Vol. III
Various Artists

Release Date

2017-07-17

Label

Gibbon Records

Catalog

GIBLP008