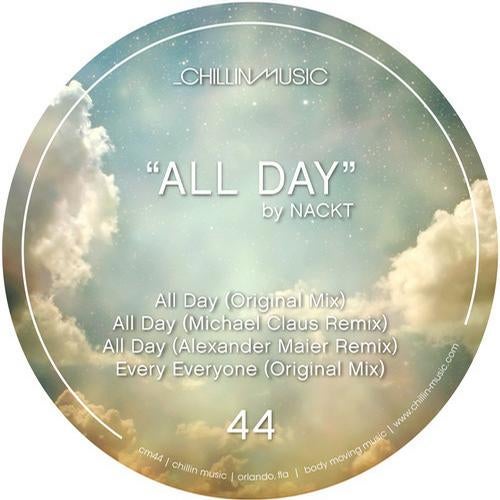 It's time. Calling Everyone on all levels underground, overground and in between. The message is clear, Chillin Music, coming up on their 10 year Anniversary is not holding back as they approach their 50th release. The platform has been elevated.

Oakland native and founding member of the Deep East crew, Nackt, comes forward with 2 straight up nasty floor fillers for his Chillin debut along with Alexander Maier and Michael Claus on the reworks.

First up - Nackt goes All Day with a dirty swing, 4-on-the-floor, funky acid trip. All Day, all night - feeling all right. All Day musical mantra; acid funk rockin' All Day until tomorrow morning. Ohhhhh breakin' it down!

Let Alexander Maier take you on a journey of elevating consciousness through sound. Maier's deep progressive house rework of All Day creates a blissful ambience via a sustained low end and beautifully-articulated arpeggiated synth. Sunset to Sunrise - All Day.

Tech Dolphin Collective and San Fran resident, Michael Claus, strips down the All Day OG for a bass heavy, breakbeat serious floor rocker. So much funk; you need All Day to scoop it up. Boom bap... boom.... bap... gettin' that... All Day!

Coming full circle to complete Chillin's 44th release, Nackt presents Everyone. Everyone's so sexy. Everyone's feelin' the elevating synths tantalizing consciousness and the rumble of the bass grind it to the floor. Everyone's celebrating. Everyone's vibe is so... YES! Feels good to be - Everyone.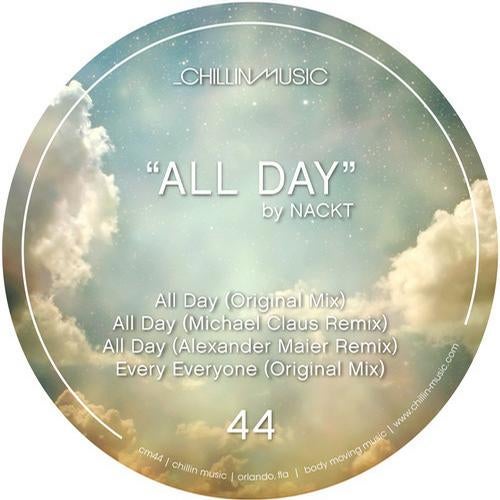 Release
All Day