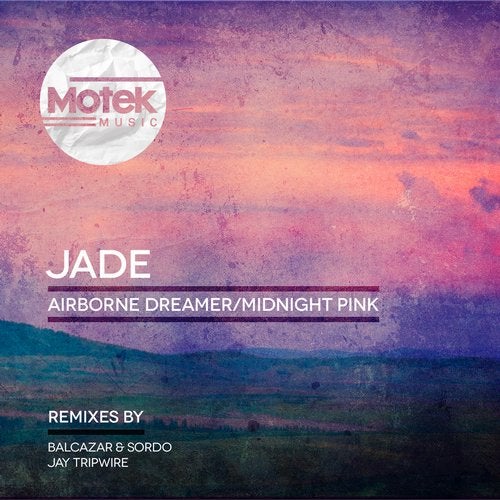 Release Date

2015-01-26

Label

Motek Music

Catalog

MTK007
The labels first release of 2015 and Motek Music welcomes Jade with her two track EP
"Airborne Dreamer / Midnight Pink". Previously releasing on No.19 Music, Jade has brought a driving yet atmospheric selection of work to the label. A pulsing 8th note baseline provides the energy to Airborne Dreamer, driving the track alongside subtle hi-hat parts that play against each other and with the clap and snare elements. A floating soft mallet textured lead line provides the main focal point to the production, moving over the octaves, both building and calming the arrangement dynamically. Midnight Pink is the more subtle of the two tracks with syncopation between the kick and tom/bass parts, providing the groove. A set back vocal texture and extended pad synths provide the atmospheric elements, with depth added by deep reverb over percussive sections. From this, the space is provided for the electric key lead synth to deliver the final touches. In this release, Balcazar & Sordo and Jay Tripwire have added their takes to Airborne Dreamer. Balcazar & Sordo have kept the driving feel of the original but have added more variety in the bass sections, with triplet syncopation and tonal changes. The remix is raised in intensity with pulsing side chained air/white noise pads and subtle 16th note hi-hat sections. The track is finished with a
repeating lead line, taking over the bass, coming in towards the end, that drives the track into it's finale. Jay Tripwire has kept the 8th note bass driving feel of the original track and has added a selection of analogue sounding elements that give a bounce to the driving nature of the piece. This is provided by old school acid lead/bass lines with a manipulated cutoff, opening and closing, along with the sharp electronic percussion hits.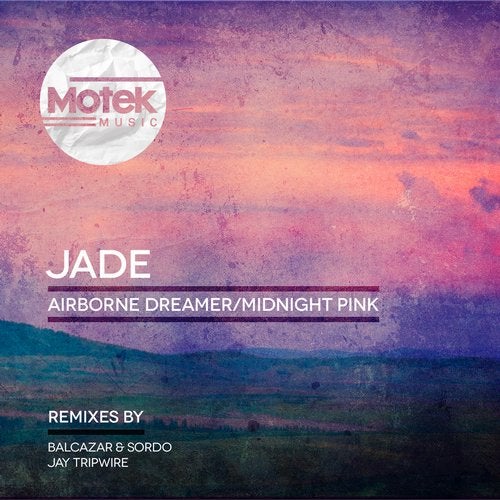 Release
Airborne Dreamer/Midnight Pink
Release Date

2015-01-26

Label

Motek Music

Catalog

MTK007