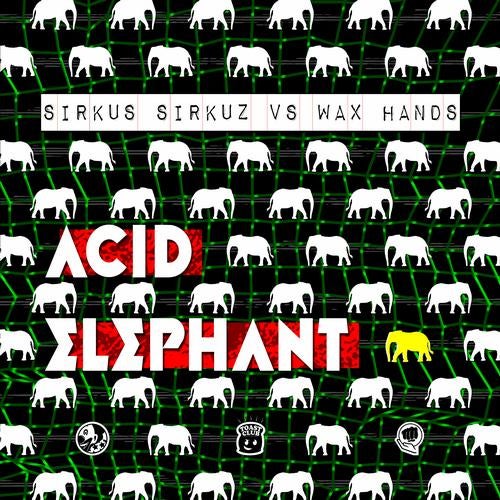 Toastclubs 9th release sees an absolute Electro stormer from Sirkis Sirkuz and Wax hands. Label bosses Splitloop are on hand with a big room bass offering.


Sirkuz Sirkus

After spending the last 14 years touring the world playing the biggest clubs and festivals as part of The Japanese Popstars and Hedrock Valley Beats; Decky Hedrock decided to go back to his roots and create a new live act called Sirkus Sirkuz.

BBC Radio 1 Massive

A collection of all his musical influences, Sirkus Sirkuz is a versatile move for the dancefloor, creating electronic monsters with old school references and sounds, receiving support from a diverse selection of the worlds largest DJs including Fake Blood, Benny Benassi, Dr Lektroluv, Steve Aoki, Leftfield, Crookers, Digitalism, Zombie Nation and many more.

DMC World Magazine - "One of the UK's most exciting new producers"

DJ Mag - Delicately Devastating

With an impressive back catalogue of critically acclaimed releases over the years, including remixes for such high profile artists as Beyonce, Depeche Mode, Kylie, Ash, Gorillaz and more, as well as having previous major chart success in various countries including a No.1 in Australia, a National Airplay No.1 in the USA and other Top 30 chart hits with various releases as Hedrock Valley Beats in the early 2000s, Sirkus Sirkuz is seen as a continuation of Deckys prolific music career.

The Daily Star On fire

Over the last year GND Records, 9G Records, CRUX Records, Hottwerks and Rocstar Recordings have been label hosts to a constant stream of Sirkus Sirkuz releases which have climbed high in various DJ and dance music retailers charts. A consistent pattern of releasing at least one track, remix, collaboration or EP per month in 2013, allowed him to gain more profile to build this new project up from the ground and support from the national radio stations like BBC Radio 1, 2FM, XFM and more. Also, employing a bold move, to successfully collaborate with his fellow artists and peers, such as March Against, Shadow Dancer and Peter Silbermann to create a series of Versus EPs that push the dance music genre boundaries further.

Hotpress "One of our fave producers"

Mixmag - Sirkus Sirkuz specialises in beats aimed straight at the dancefloor

Not just wanting to be another DJ, he has also been building a reputation as a 'must see' live act, as Decky has brought a blistering live show to the clubs and festivals yet again proving his lineage. Playing a select number of gigs in 2013 and then having been asked back to play those venues again due to public demand solidifies that. Coming from a live background based around performances with keyboards, samplers and other electronic gadgetry gives an advantage over a scene which is made up of DJs.


Wax hands

Wax Hands, producer based in south east England, has had a busy few years since forming 4 years ago. His productions encompass many different elements of electronic music, from pounding tech, to hands in the air progressive and deep, grooving house, with many of his releases garnering support from industry heavy hitters such as Plump dj, Eddy Temple Morris amongst others.
the Plump Djs - "sounds great, like the big floor feel "
2 Bit Thugs - "Love it. Top Production"

The release of his debut album Suitable Company midway through 2013 has taken things to the next level, allowing him to produce a collection of tracks ranging from techno and electro, through deep and tech house, and chilled out electronica.
Eddy Temple Morris - "I like it. It's a game of two halves, but the breakbeat section comes across like the Hartnoll Brothers -no bad thing."
Pyramid - "Cool tune buddy ! Big ups"

Headline shows at various festivals and events across the uk and further afield have allowed Wax Hands to perform his ever evolving live show, to ever receptive crowds throughout the summer, and with booking stacking up it going to be a busy end of 2013 and an even busier 2014.

Splitloop


Splitloop have toured the world over, release 2 critically acclaimed albums and shared bills with the likes of Pendulum, Nick Thayer, The Crystal Method, Cold Cut, Hybrid, Krafty Kuts, NAPT, The Freestylers and the mighty Plump DJs. With a unique brand of energy their live and DJ sets never fail to wreck a club; maximum throttle from start to finish.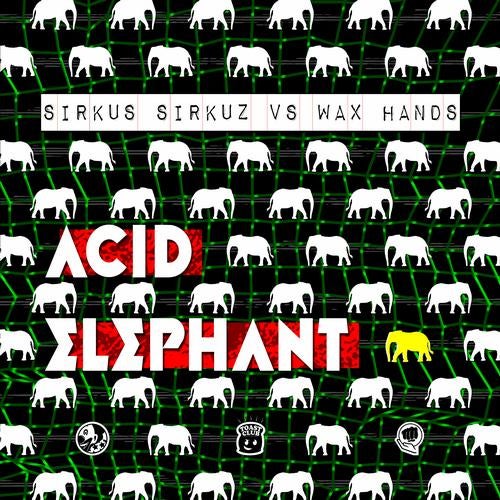 Release
Acid Elephant