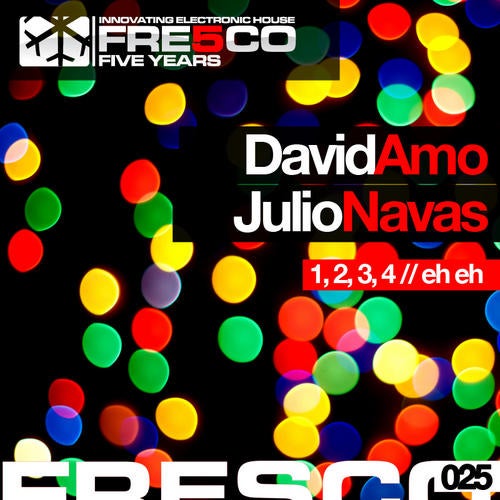 After more than five years proudly innovating into Electronic music scene, were happy to announce that our 25th release is already here (remember that FRE024 reached #1 and is still in Overall Beatport Chart). Twenty-five tunes that have written the history of our label during this period and hopefully during much more years!

This time David Amo & Julio Navas, main developers of the "Fresco sound", join forces again to create another awesome EP, demonstrating once again why they have been on fire during all this time. A couple of wrecked tracks that will delight all kind of DJs and music lovers.

First one is 1,2,3,4: A massive dancefloor weapon that shows an ear-catchy vocal hook that walks over dirty'n'groovy tech-house beats suitable for the climax of every kind of set.
The second one "eh-eh" is a Tech-house track that follows the renowned Fresco style, focused and developed for darkest moments of the session, completes another fantastic release that everybody must have.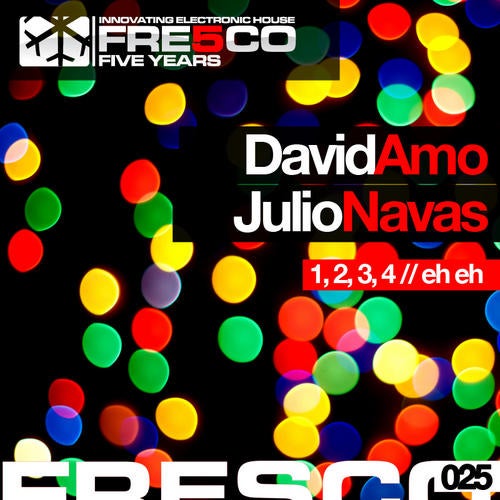 Release
1234 // Eh Eh