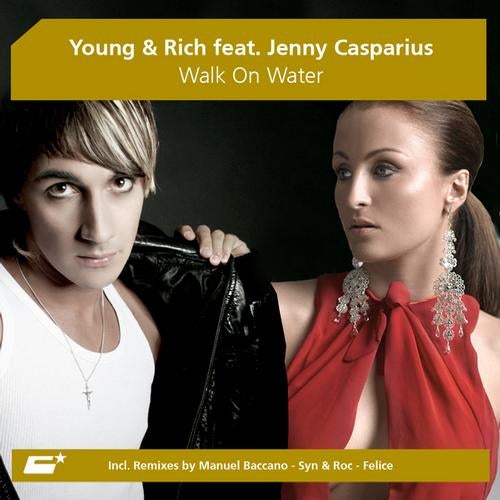 (DEUTSCH):
Nachdem YOUNG & RICH bereits seit Jahren dabei sind, sich in der House- und Electroszene einen Namen zu machen und zuletzt mit ihrem Cover zu Steve Miller Bands ABRACADABRA auf Clubland debutierten ist es nun an der Zeit, den naechsten Hit vorzulegen.

Gemeinsam mit der derzeit angesagtesten Saegerin JENNY CASPARIUS schaffte es Produzent Manuel Baccano wiederum eine wahre Peaktime Bombe zu zaubern, die alle Elementen eines echten Bigroom Smasher besitzt. Zudem nahmen sich die beiden diesmal einen der groessten Hits der Vocaltrance Szene an - naemlich das 2001 erschienene WALK ON WATER von Milk Inc.

YOUNG & RICH"S WALK ON WATER versprueht den gleichen Zauber wie bereits frueher, und ist mit der lieblichen Stimme von Jenny und dem pumpenden Sounds von Manuel Baccano schon alleine ueberall einsetzbar - doch das Remixpaket um FELICE (Remixe fuer Tom Snow, Falko Niestolik und Groovesplitters) und SYN & ROC (Top 20 in den Beatport Verkaufscharts) werten diesen Release um ein weiteres auf und macht es zur Plichtscheibe aller Grossraum Jocks mit Stil und Geschmack.

(ENGLISH):
YOUNG & RICH are producing already for a long time in the house and electro scene.

Together with the female singer JENNY CASPARIUS Manuel Baccano delivered again a real peak time bomb which has all elements for a real bigroom smasher. This time they did a cover version of one of the biggest hits of the vocal trance scene - the 2001 released WALK ON WATER of Milk Inc.

YOUNG & RICH"S WALK ON WATER has the same spirit as the original in the past and with the nice female voice of Jenny and the pumpin sounds of Manuel Baccano this track should be playable everywhere.

The remix package from FELICE (Remixes for Tom Snow, Falko Niestolik and Groovesplitters) and SYN & ROC (Top 20 in the Beatport sales charts) makes this release to a must have for all DJ's with style and good music taste.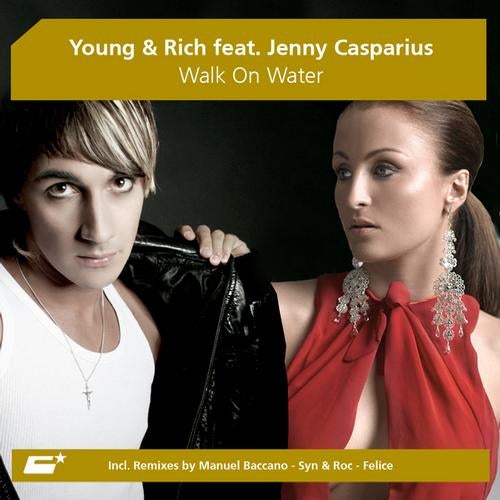 Release
Walk On Water