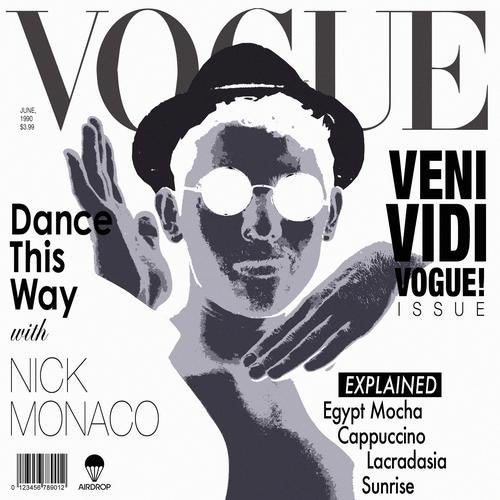 Just like the Little Prince, young Nick Monaco has certainly fallen onto a very special asteroid. However, while absolutely unrelated to the mediterranean principality, the crown he wears everyday is much heavier, as it is one of genuine talent.

In the year 1990 Nick Monaco was conceived by two passionate lovebirds in the mystical depths of the Grand Canyon, it was known then that this boy was destined to make magic himself. Nick is a 90's baby from Northern Californias Bay Area. He appreciates sunshine, bass, and abides by his personal philosophy: the weirder, the funkier, the better.

Following his debut 12" on Soul Clap Records, the "Veni Vidi Vogue" EP on Airdrop is a further extension of this very special personal philosophy. Nick will tell you himself, he is as much influenced by Deee-Lite as he is by Elliot Smith and you can really hear it in his wide and eclectic musical tastes.

Keep the prince's name in the back of your head, the path of his orbit around all of your royal hips and feet has already been traced.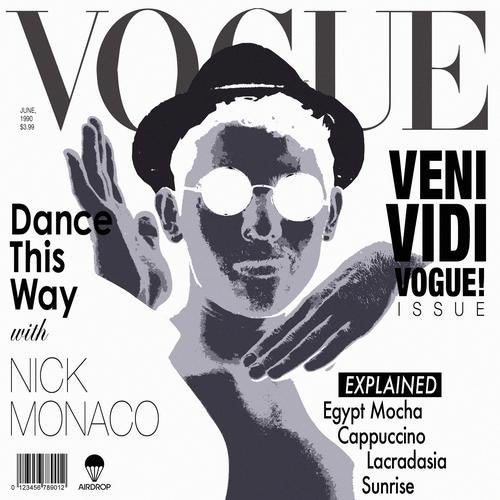 Release
Veni Vidi Vogue