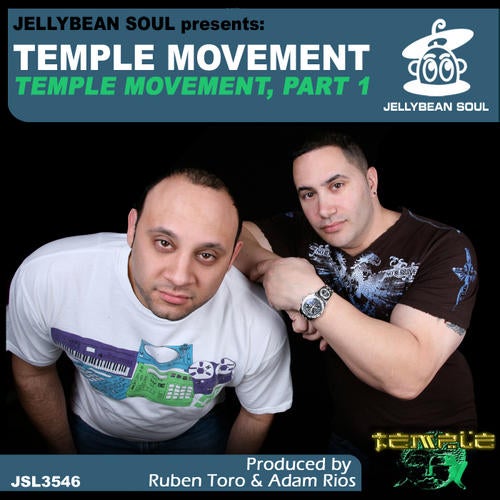 Ruben Toro & Adam Rios team up to bring you "Temple Movement"

DJ/producers Ruben "Latin Bull" Toro and Adam Rios team up to create part one of the Temple Movement project. Part 1 moves you with subtle jazzy keys slide in between the immense bass that pulses through your entire body, leaving you wanting more and more!

FEEDBACK:
"Dope ass tool, will def use. Congrats to Ruben and Adam" – Mr. V

"I am loving this track....Great percussion, keys and vibe is on point. I will definitely be playing this track" - Louie Lou Gorbea

"Beautiful & lush." - Jeannie Hopper

"Ruben Toro & Adam Rios come thru in this steaming hot club floor filler… Sure to be an instant hit." – Sammy Rock, Cyberjamz.com

"Nice and jazzy… the way I like to hear music these days." - Jihad Muhammad

"Dope Deepness!!" – Marlon D.

"Very nice track for the deep heads." - Master Kev

CREDITS:
Edited, Mixed and Arranged by Adam Rios & Ruben "Latin Bull" Toro
Written by Adam Rios and Ruben Toro
Published by Latin Bull Music / ADRS Music / My Soulmate Songs (ASCAP)
Grand Piano & B4 Organ By Tiger Wilson

Mastered by Drew Lavyne @ All Digital Studios, NY

Executive Producer: Jellybean Benitez

http://www.jellybeanmusic.com
http://www.myspace.com/jellybeanbenitez
http://www.myspace.com/jellybeansoul
For inquiries, please send email to:
info@jellybeanmusicgroup.com

(p) & © 2009 Fuego Media, L.L.C.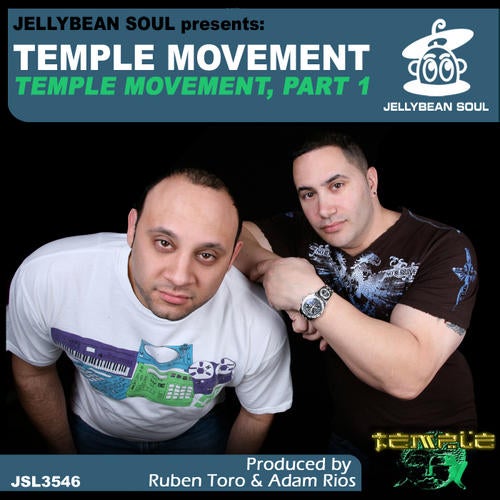 Release
Temple Movement, Part 1