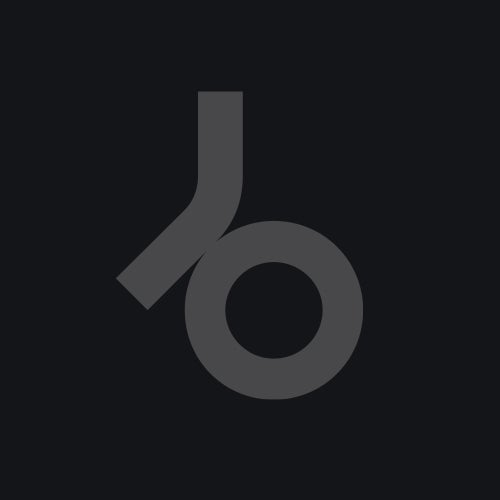 BIO
Musically born and raised with a black music background, :Terry: was already a record dealer in Paris flee
market when he's first hit by the acid house wave.
The workaholic :Terry: is pretty sure of his talent so he started to develop a successful dj carrier in the
Parisian club scene, and a few residencies, among them "Afterparty is not a crime" at Nouveau Casino, one of the most hyped 2003/4 after party. Quickly stuck into Paris narrow nightclubbing scene, he crossed the sea to get wild in London city, Good guess! Whilst spinning around the world from Ibiza -DC10- to Berlin -Panorama bar & Watergate-, or Madrid -Goa,Fabrik-..:Terry: became a fixture of the underground nightclubbing in London. He's currently running 2 Monthly residencies, one @ the infamous T-bar, and the other one @ The Den, East London new venue. Finally sharing his time between London and Paris, he is also starting a new residency in Paris @ The OPA,
starts autumn 2008, and of course will follow with his regular sets for Freak n'Chic @ Rex Club and Le Zebre in
Paris.
:Terry:'s unique sound is immediately acknowledged by all the major djs and it's no surprise that prestigious imprints like Dialect, Robsoul, 2020 Vision, Highgrade, Crack & Speed, and Freak n'Chic have released
his tracks. Actually working in his Parisian studio, :Terry: will be back to production next October with an EP to be released on Freak n'Chic "Stop Making Sense" , and a new project he develops alongside Boris Horel called
"Terence Harold".
EP COMMENTS
:Terry: is back to production with a massive EP to be released on the beloved Freak n'Chic, "Stop making
sense" EP. Terry has always had his very own style, he is so unique in his productions, Absolutely top notch!
A1 Twices - Is a slow-moving, dubbed down grooves.. classy stuff! Freak n'Chic style.
B1- Sense - Pure House grooves, heavy on the drums, designed to make you move. Terry's most classic style with
crafty beats and unique style, very artistic!
B2- Dippeu – In the like of West coast sound, groovy and a bit dirty, tight house! 100% deep
FEEDBACKS
Support coming from.. Lee Burridge, Dave Ellesmere, Kevin Grifftihs, Todd
Bodine, Dyed Soundorom, Andrew Grant, Eric Borgo, James Flavour, Xpansul, DJ
prinz, FEX, Greg Delon, Mieka Du Franx, Chris Carrier..
LEE BURRIDGE (Wine bars and singles mixers of the world) TWI-CES Welcome back Terry. I've missed you. Mint!
Dave ellesmere (microfunk / intacto / thirtyonetwenty / connoisseur) TWI-CES godd solid tech house groover
nice ! DIPPEU nice and deep with enough wierdness to keep it interesting cool
Kevin Griffiths (tsuba recs / issssst) A wicked 3 track ep of all very playable tracks that are easy to reach for as a DJ.
Todd Bodine (DJ/Producer) TWI-CES I like the oldschool flavour! Nice chords. Will play it.
Dyed Soundorom (Freak n'Chic / Tsuba) terry is back on a top form! Will play all the tracks!
Andrew Grant (my country makes bombs) TWI-CES awesome. SENSE housey and gets me grooving. DIPPEU luv it luv it luv it
Eric Borgo (tsuba rec/d club Lausanne) like twi-ces will play but looooove dippeu perfect for the early hours
JAMES FLAVOUR (DIRT CREW REC.) REALLY NICE EP. TWI-CES IS DOPEEEE!
Andrea Ferlin (mindshake) DIPPEU i love this track, perfect for the morning!
Xpansul (Discos De Lata / AD Ltd / Plus 8) TWI-CES Nice dubby tech house, sexy and warm. Good. SENSE I like the
dirty jackin vibe it has.
DJ PRINZ (WHITE NIGHT MAG, CAFE D'ANVERS, CLUB FG) TWI-CES SUPER TRACK !!!! NO MORE WORDS NEEDED.
SENSE SUPER TRACK !!!! NO MORE WORDS NEEDED. BEST HOUSE RELEASE SINCE YEARS FOR ME
David Mariscal (Mi Musik) good release, i'll play the three tracks
Tommy Four Seven (Shooting Elvis) SENSE Love the deep tech funk groove! Rolling!
Orde Meikle (Slam) TWI-CES Nice druggy vox -good groove. SENSE Little more driving - like it - great fucked up vox
- weird bassline. DIPPEU more electo-ish precussion nice! Great label - thank you - will play
Mieka Du Franx (Felinephonix Music) TWI-CES All the elements work, killer sub, love the entire track, especially
that drop after the 1st break down, wow! SENSE AHHH! this one is Terry's most classic style with his crafty beats
and unique style, very artistic! DIPPEU b-boy rockin and nasty just the way Terry throws it down on his productions,
love it! Terry has always had his very own style, he is so unique in his productions he is a huge inspiration. This EP
is tops with my all time favorite Terry EPs, absolutely top notch! Massive support, will chart, will rock all 3 cuts.
Julietta (harry Klein / Munich) DIPPEU wow... this is exactly my cup of tea! so cool & dubby grooves.... will play
for sure!
Elie Eidelman (dj humus) (Tape Club / Support Agency / Berlin ) TWI-CES good. SENSE Better, deep but still
driving forward. nice little house vocal sample is a great touch... DIPPEU nice cliki warm up track
Kenneth Thomas (Perfecto Records) All nice minimal tracks. Will fit well in certain sets.
Chris Carrier (Adult Only) Great maxi
F.E.X (Robotronic) cool release!
GREG DELON (BOXER / CONFUSED / BARLIVE) SENSE Good track, very groovy!
Okain (JeTaime/Tsuba) TWI-CES Really cool track!
Matt - pack up and dance (groove armada, lovebox, andy cato, vive le deep) TWI-CES nice rolling groove, very
good tune for a warm up. SENSE crazy as fuck but good. DIPPEU very nice deep house
Fafa Monteco (hypnotic) TWI-CES excellent. i'm definitly into it.
Amir Javasoul (DJOON, T-Bar, PlastikPeople) TWI-CES Excellent! Wicked beats and still a deep feel to it! Will play
and chart.
fb Julian (Kubicle / The deN / London) TWI-CES really like the vibe in this track... nice one. SENSE the perfect
after party track loving it! DIPPEU i ve been playing this track on and on and it s always working love the vocals
wicked
S.M.A.L.L (Catwash Rec) TWI-CES terry is back, very good track, will play. DIPPEU i love the track, will play for
sure ;o)
Guy Hornsby (www.4clubbers.net) TWI-CES Like the snare and the keys.... classy stuff. SENSE Insistent stuff,
unrelenting groove, slightly brooding. I like. DIPPEU Groovy, tight house. A change from previous more techy stuff.
Nice samples.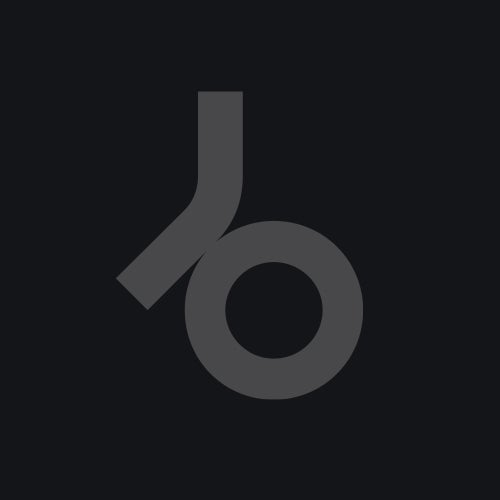 Release
Stop Making Sense EP