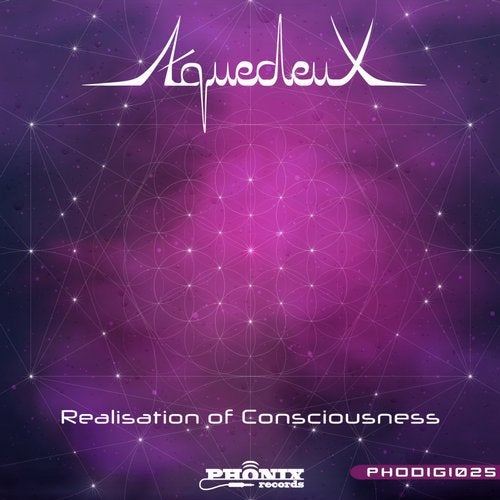 Aquedeux is the brainchild of Robyn De Jager (South Africa). Music has always played a big role in her life having studied classical music in high school and picked up piano and violin over the years. As Aquedeux was born, the transition from classical music to psychedelic trance began.

Now 3 years after her debut release with Phonix Records - Aquedeux reaches the next stage of her musical evolution with her debut EP - Realisation of Consciousness. A journey that helps listeners transcend into new realms - Aquedeux stays true to her roots with her signature sound characterised by elegant melodies, complex harmonies and compelling rhythms. The EP starts with an updated 2018 version of 'Subconscious Telepathy'. A brooding and deep tale that exudes epicness. Following up is a fitting collaboration with Sub-Zero (Adelino Afonso / Portugal) - an awesome team up with a formidable result. 'Collision Illusion' is drenched in power and melodies that will no doubt take listeners to unprecedented new heights.

To end the release, is the thoughtfully crafted excursion into the dreamy realm of the 'Extended Mind'. Airy soundscapes, over intricate basslines - in many ways it is the ultimate culmination of the Realisation of Consciousness.

Phonix Records is proud to present their first release for 2019, the debut EP of Aquedeux. As you have done so before and will do for many moons more, take us to your speakers!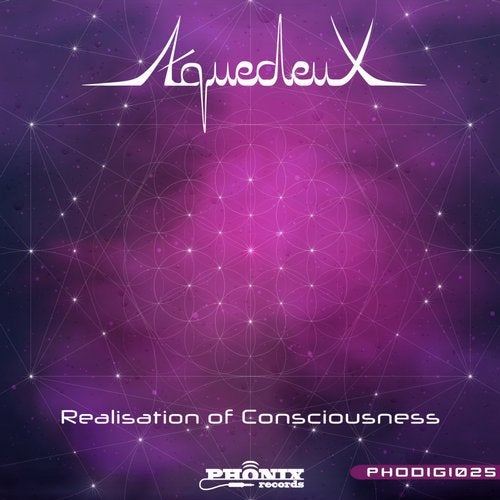 Release
Realisation of Consciousness