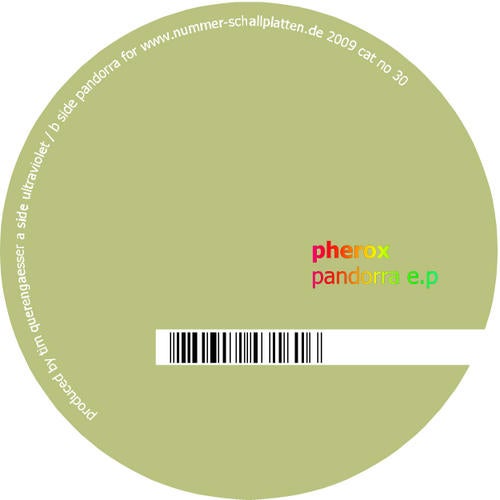 Nummer comes back with a fresh artist called Pherox aka Tim Querengaesser. Pherox gives an impression of the most interesting modern club music today. Each track on the Pandorra EP oscillate between two Sides. On the one hand you feel strong rythm and percussion textures; on the other hand pherox shows his passion of emotive and electrical moments which loom large.


The A Side "Ultraviolet" feels like a rolling stone which later turns into a strong Percussion-Techno-Mover. Uprising beats and marvelous effects make this track to a trip thru` different emotions. If it comes to pinch this track should be the right choice !

Darkness favors secret dealings. The AA Side "Pandorra" sounds like flash in the air. Tim shows a dazzling array of feelings which ends in a stunning journey thru Orchestral motives, panning effects and a full range of energy. So put your head in the lion`s mouth...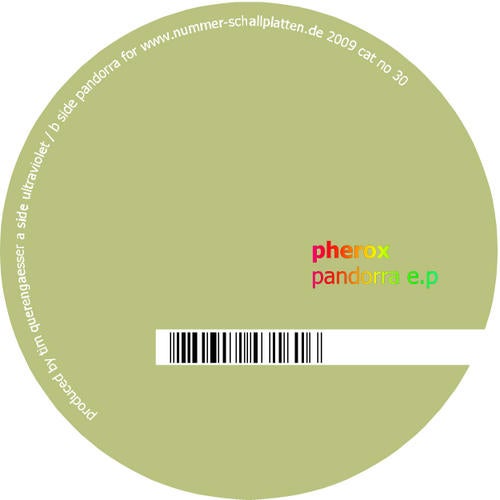 Release
Pandorra EP