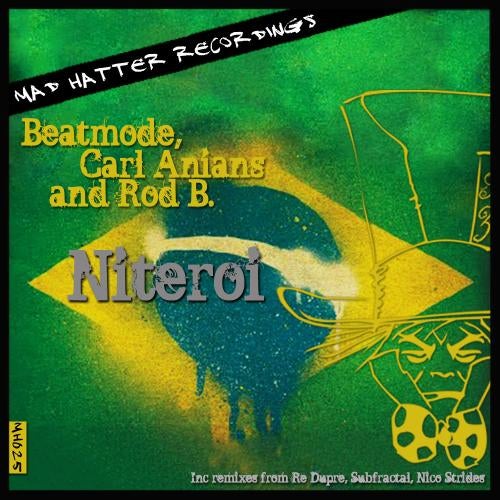 The Mad Hatter camp has done it yet again, and with this being their 25th release Beatmode, Carl Anians & Rod B. joined forces to deliver a super chunky techy affair!

While in Miami this summer on their USA tour, they got together with Brazilian techno producer Rob B. (Teggno Co-Owner) for a few sessions and produced this huge tune titled Niteroi. This track is all about bass, bass and more bass!!!! Wall shaker, club rocker, crowd pleaser...how ever you want to classify it, its one sick jam!! Big synth stabs echoing, effects galore and a groove that just won't stop. These boys really came through on this one...as usual top notch material.

Now for remixes we go REALLY big starting off with Re Dupre, a young Brazilian up and coming super star that shows his colours here. This remix is going to be getting rocked globally for one particular reason..drum programming! Congas to the max here...and not just your every day cut and paste samples ladies and gentlemen this is live drumming the likes you've never heard before, not to mention a bass line that will get anyone and everyone off their feet!!!!. Re Dupre's Carnival mix is huge and big deck support expected. Awesome!!

Next up on this A-list release is Nico Strides from Yorkshire UK, a new name to the Mad Hatter imprint, but not a new name to the techno game (Formally known as NDM)...big things going on here. Top shelf production here for sure with Nico's use of edits, effects and builds keep the listener on edge waiting for that next big moment..oh so lovely this is!! Nico Strides not only showing the world he's clever..he's also phenomenally gifted at creating a story with music. This remix really takes you there!

As if this release couldn't get any bigger we bring in Subfractal, up and coming whizz kids from Toronto, Canada who have been storming the Beatport top 100 recently, hitting the number 1 spot with their remix of Milk by Larry Powers. This remix explains what the hype is all about with Subfractal...super sharp production that builds, twists, and throbs its way through the night. Tons of high end reverb tricks, echoing, swooshes and edits..this remix has it all.

Mad Hatter Recordings has once again out done themselves!!! One word for this release...Ace!!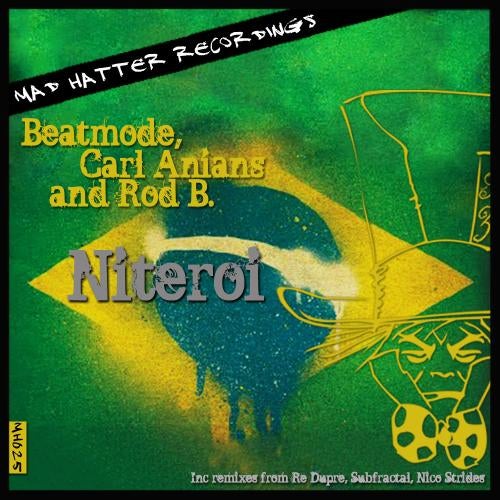 Release
Niteroi